https://www.youtube.com/watch?v=iCHNhg5Ydbk
This is an excerpt from Chapter 2 of my new, Amazon No.1 Best Selling Marketing book for Physical Therapists, "New Patient Accelerator Method: How I Scaled A Four Location, $1,000,000 + Cash Pay Clinic – In A Place Where Health Care Is Free (…And, In One Of The Poorest Parts Of The Country)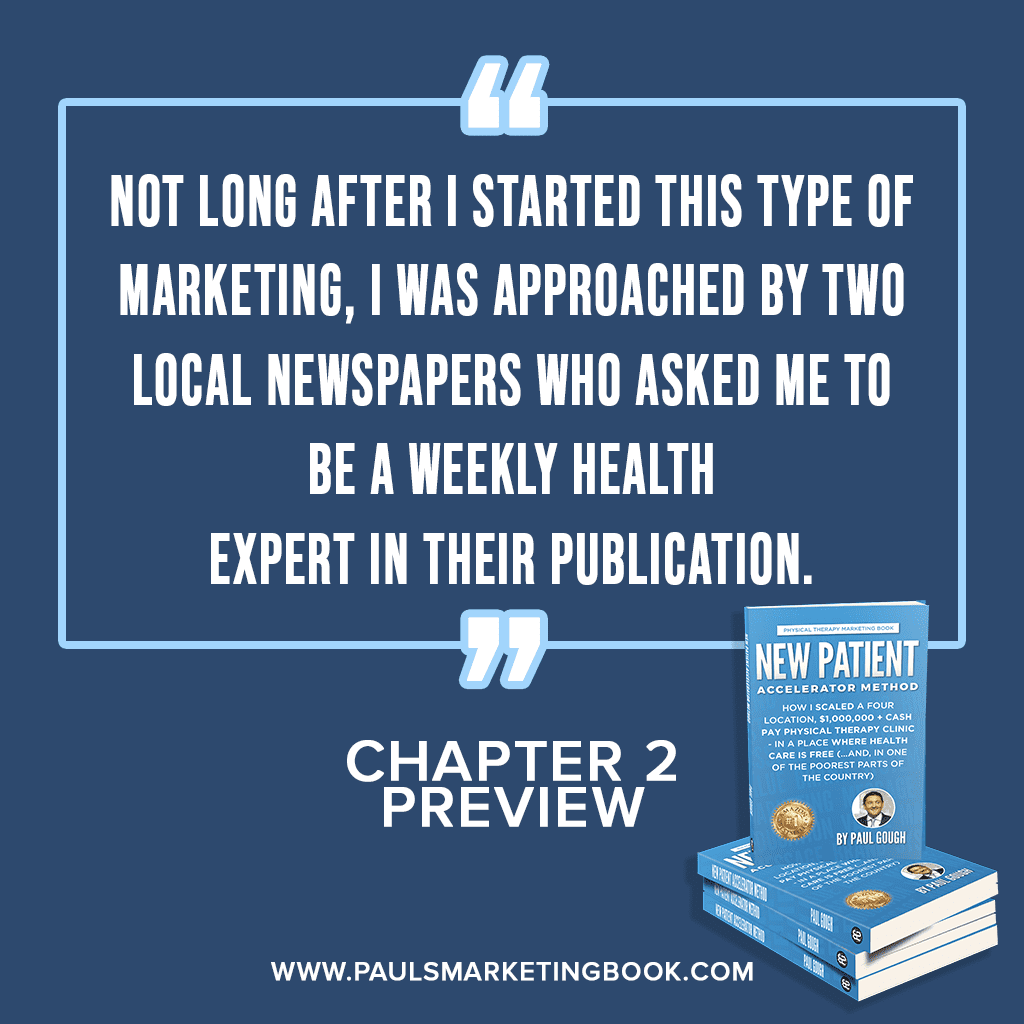 "The impact that this marketing strategy has had upon my life has reached well beyond just a better, more financially solid business. Not long after I started this type of marketing, I was approached by two local newspapers who asked me to be a weekly health expert in their publication.
Education based marketing is all about giving value and providing people with helpful information about how to make good decisions about their health. And so, when I was writing the ads to promote my clinic, the editors of the local newspapers liked what they saw. The style of the ads (which I'll teach you in chapter 8, "The Attraction System"), caught the attention of the editors, and two of them approached me and asked me to write weekly newspaper columns on the topic of health.
Ever since then I've written weekly newspaper columns in two of the big newspapers in my area (*I have provided an example of these newspaper columns in your resource pack that accompanies this book – get them at www.paulgough.com/resource). This provided, and still provides, free awareness of my clinic, and it also gave me the added bonus of positioning myself as the trusted authority – almost celebrity – healthcare expert in the North East. Imagine how easy it is to attract patients and raise your rates when you have this going on.
That awareness did this for me, and it can do the same for you."
Paul Gough's Marketing book for Physical Therapists –
"New Patient Accelerator Method" is OUT NOW!
To get your copy go here now: www.paulsmarketingbook.com
NOTE: If you order it directly from the OFFICIAL WEBSITE (NOT AMAZON), you'll pay the same price, BUT, I'll be giving you some incredible bonuses for doing so… When you go to www.paulsmarketingbook.com – choose purchase OPTION 2 to get the very best free BONUSES that will come with your book including my Wealth Marketing DVD program, Free Facebook Ads PDF, and two months worth of the Cash is King Publication and Coaching CD…
Go here now to get your copy: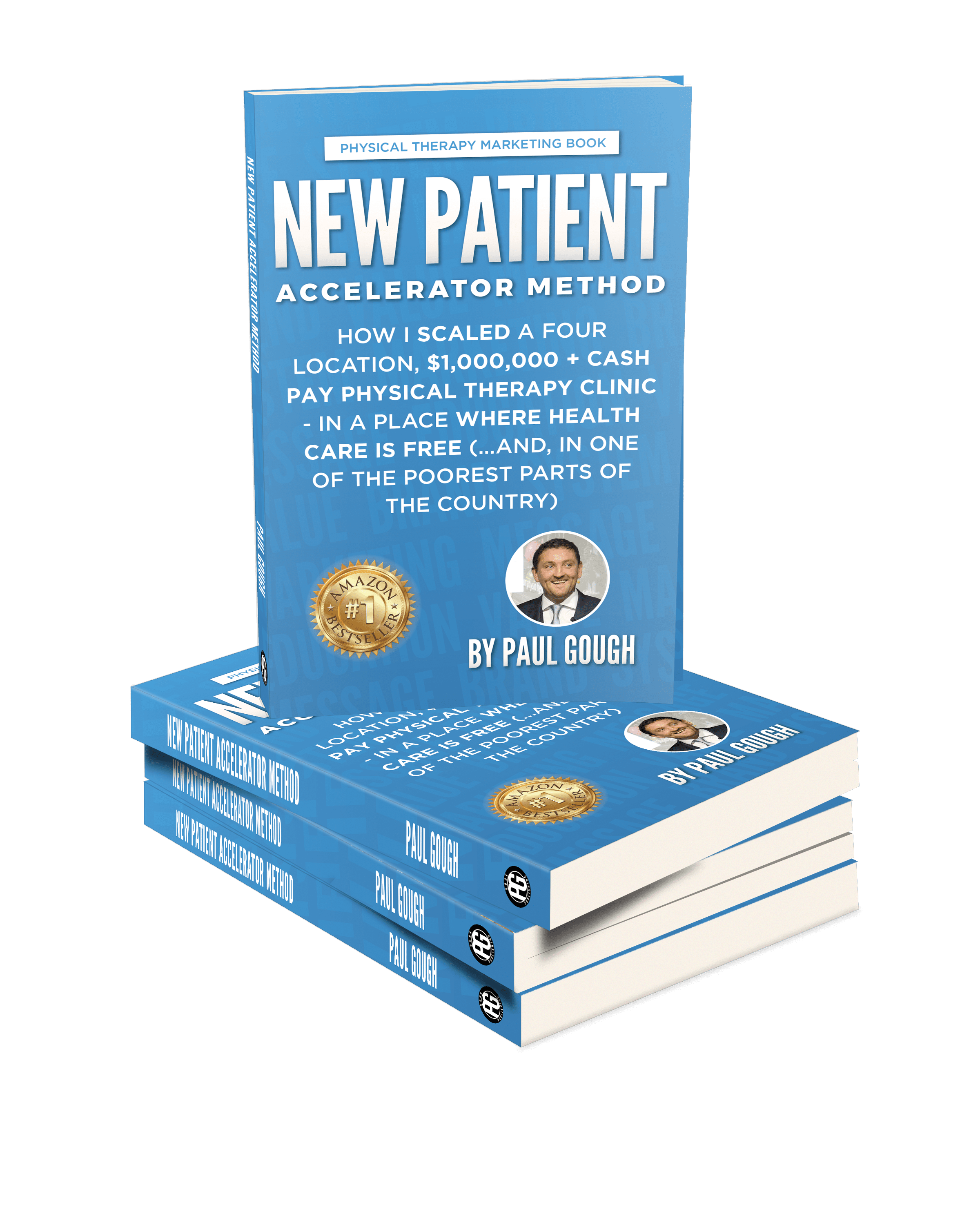 Connect with me on Social Media – and use the hashtag #paulsmarketingbook when you get the book and share your selfie so I can reach out personally to say thank you!
– Facebook
– Instagram
– Twitter
– The Physical Therapy Business School Podcast
– LinkedIn
– YouTube