https://www.youtube.com/watch?v=iCHNhg5Ydbk
This is an excerpt from Chapter 5 of my new, Amazon No.1 Best Selling Marketing book for Physical Therapists, "New Patient Accelerator Method: How I Scaled A Four Location, $1,000,000 + Cash Pay Clinic – In A Place Where Health Care Is Free (…And, In One Of The Poorest Parts Of The Country)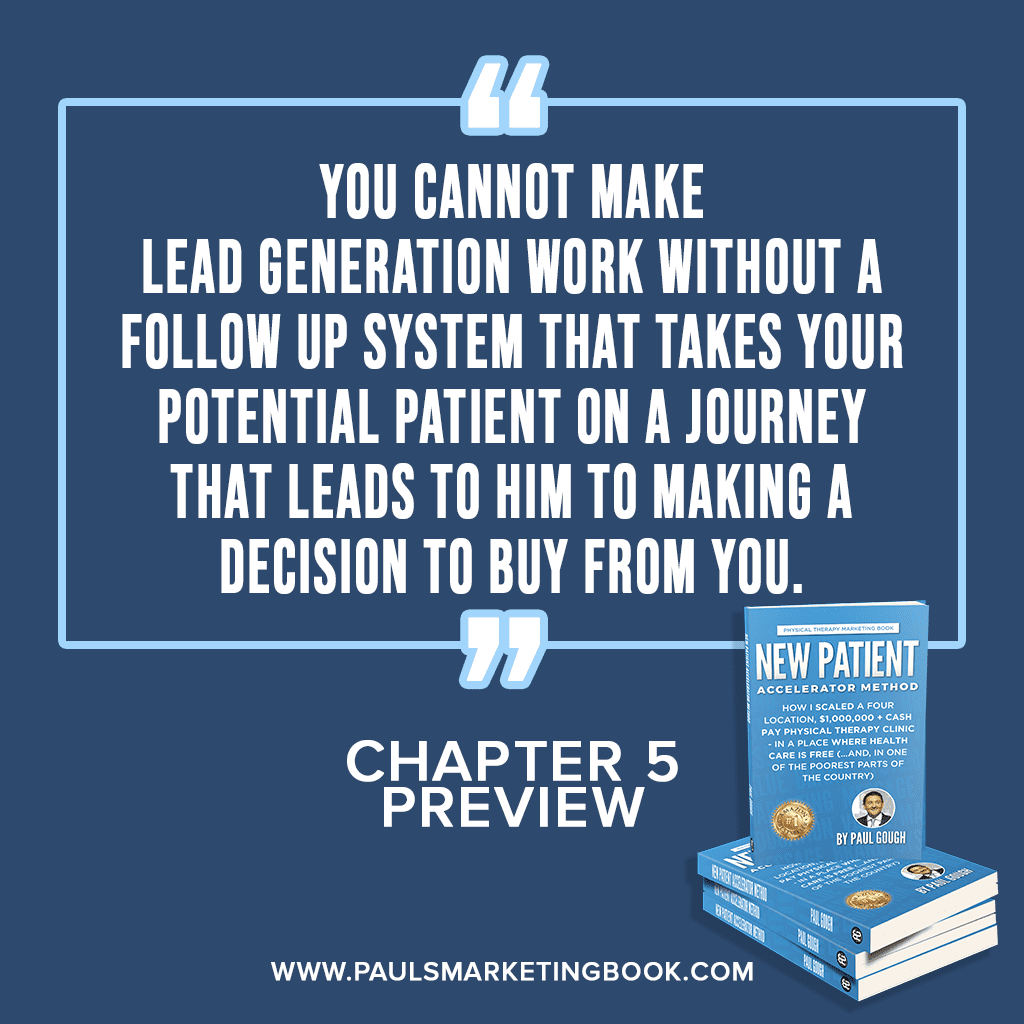 "For all the reasons mentioned in chapter 1, you cannot grow a business without predictable lead generation. And you cannot make lead generation work without a follow-up system that takes your potential patient on a journey that leads to him to making a decision to buy from you. Lead generation marketing is about attracting qualified leads. It is not about asking people to book now. It is about starting a relationship with someone who has a problem you can solve, and it's about educating them on how you can help them solve their problem.
The follow-up system is about guiding the potential patient along a series of steps so that they become ready to buy. Remember, we are marketing to the people in Group 2, those we identified in chapter 1; those who need what you do, but are just not quite ready to buy from you (yet!). This is the target market with the overwhelming majority, and focusing on this group is the only chance you have of being successful with your marketing. For that reason and more, you need a follow-up system.
The follow-up system bridges the gap between what they know now and what they need to know to confidently book and pay for your services."
…Continued on page 89.
Paul Gough's Marketing book for Physical Therapists –
"New Patient Accelerator Method" is OUT NOW!
To get your copy go here now: www.paulsmarketingbook.com
NOTE: If you order it directly from the OFFICIAL WEBSITE (NOT AMAZON), you'll pay the same price, BUT, I'll be giving you some incredible bonuses for doing so… When you go to www.paulsmarketingbook.com – choose purchase OPTION 2 to get the very best free BONUSES that will come with your book including my Wealth Marketing DVD program, Free Facebook Ads PDF, and two months worth of the Cash is King Publication and Coaching CD…
Go here now to get your copy: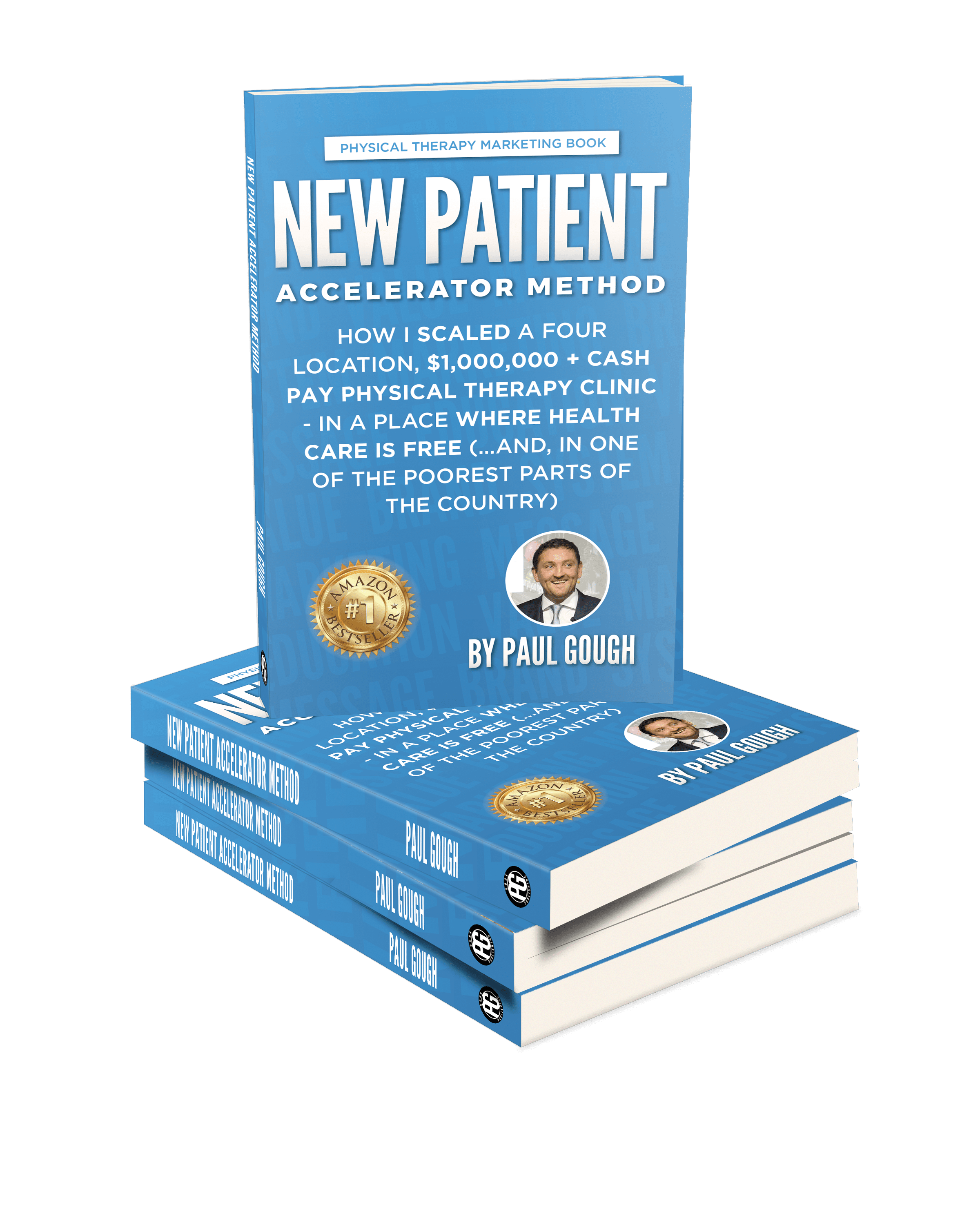 Connect with me on Social Media – and use the hashtag #paulsmarketingbook when you get the book and share your selfie so I can reach out personally to say thank you!
– Facebook
– Instagram
– Twitter
– The Physical Therapy Business School Podcast