"Discover More About The Amazing New Marketing (And Sales) Strategies That Have 'Leveled The Playing Field' For Small PT Clinic Owners Competing Against The Big Hospital Systems… And, Quite Literally, Changed The Way That PT Owners Across The U.S Are Able To Acquire Their Own NP's And Grow A Successful Practice!"
Best bit? You DON'T need to know any MD's or local doctors to grow your PT practice using these direct to consumer strategies!...
About The PT Profit Academy
The "PT Profit Academy" is a training organization (established by multi-practice owner (4) Paul Gough) that is committed to helping small and independent PT clinic owners in the USA grow their clinics quickly and successfully using Direct Response Marketing strategies.
We help small PT clinic owners (insurance & cash based) with little or no marketing skills to grow their practices without needing referrals from doctors so that they can WIN against big corporate hospitals who dominate the health care market place in small towns.
We also show owners how to create systems in their practice to sell any cash pay services - and charge much higher prices with no resistance - so that they are able to make a huge profit even if insurance companies (like anthem blue cross have done recently in California!) decide to slash reimbursement fees!
We do this so that busy clinic owners can get on with running their practices, serving their patients even better, or enjoying more free time with their families and make more money.
What Other PT Industry Experts Are Saying About Paul Gough
The marketing tips, techniques and mindset offered by Paul are absolute gold. What's most impressive about Paul is that his business is able to charge $150 per visit in a country where everyone can get physical therapy completely free. How on earth has he pulled it off?...It's all in this interview and he reveals so much detail that I had make it a two part interview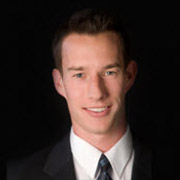 Here, you can listen in on the interview which practically went viral amongst U.S. PT's who want more successful practices:
And here's what another PT Owner said about Paul and this amazing and most revealing of Marketing Tips interviews…
I've been following some of the other PTs who are also providing great info for marketing and put some of their ideas in place. BUT, Paul really explained sales and marketing for PTs in a very user friendly way, that made so much sense and I feel I can follow through on. I can't wait to get started
Who We Help
PT Clinic owners with little or no marketing skills facing increasing competition from chiropractors, large orthopaedic hospitals and POPTS - surviving only on referrals from a limited number of doctors.

Clinic owners whose new patient numbers have "flat lined" - struggling to get extra referrals from doctors (who seem to be getting harder and harder to reach) - and yet still hoping to grow their clinic from 30 patients per week, to 100.

Pt Clinic owners who are already established and doing "ok" – but looking to grow quickly from 125 patients per week, to 200 – and need a marketing system to help them get there faster.

Independent, multi-practice pt clinic owners who, (in their own words), want "total domination of their County and beyond" as they grow their clinics from a chain of 2 or 3, to 4, 5 (and even 6 in size) – who know that having a marketing system for catching more new patients is the fastest way to get there.
Case Study: Cash PT Raises Prices & Gets Better Internal Sales Systems Increasing Revenue
I had been searching for a long time to find the right person with the right experience, enthusiasm and motivation to help me grow my cash based practice …Paul is that person and what I like about Paul is that he is doing himself what he teaches you to do. Yes, he teaches you the marketing and sales stuff you really need…but he offers so much more than that – he's helped with my mindset and the culture of my business too. Almost immediately Paul had helped me generate more revenue simply by changing our internal sales systems and improving the way both myself and my employees are connecting with our current patients. Paul… boy I am I glad I met you… and I'm very excited to see all of the other ideas you have for me up your sleeve!