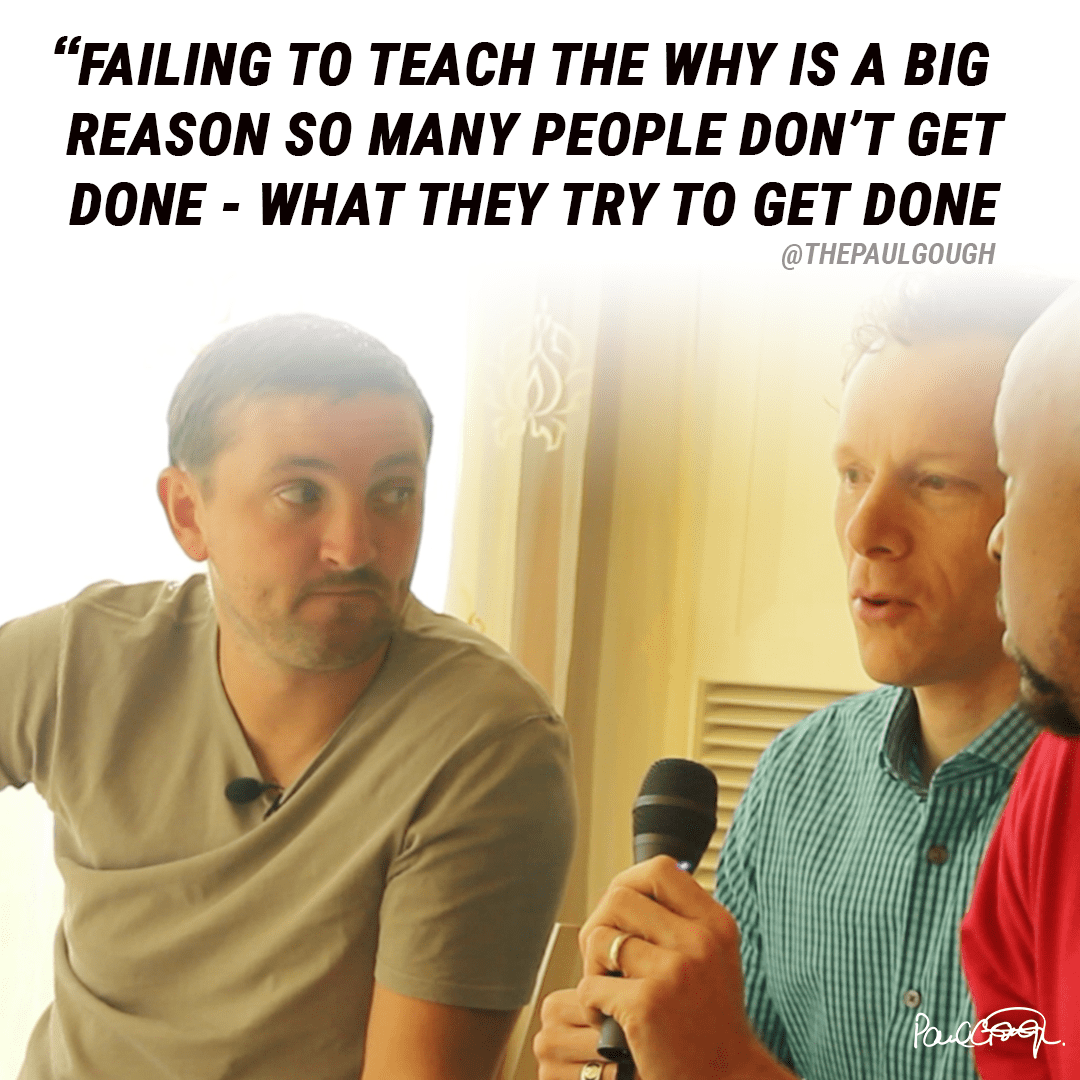 So I'm sat in the departure lounge of San Diego Airport…
…hoping that my short 47 minute flight with "Spirit" will actually take off on time – and that I don't get yet ANOTHER email from them in a few hours to say "we are sorry for the delay" and offer me a $50 credit off my next flight with them!
(Has happened a few times to me already lol 😉
Anyhow…
It's day 18/48 of the Tour– and I'm flying in to give a talk later today on "Lead Generation" at the Jeff Moore/Jerry Durham Patient Experience Event happening this weekend…
I have "4" hours to talk on this subject…
…and interestingly enough, I'm only planning on talking on it for about 60 minutes.
Why?
Because before I can teach the HOW – it's important to teach the WHY.
As in, WHY is Lead Generation Marketing so important to PTs NOW??
And that's a fundamental aspect of ANYTHING that involves asking people do things – that is important to know and understand.
For example:
Before you tell me about your amazing treatment plan – tell me why I need it (… don't take for granted that just because I am in your treatment room I know why I need you..)
Before you put out "5 Exercises for Achilles Pain" on Youtube – tell me why I need to do them in the first place…
Before you teach your staff a new way to answer the phone – tell them why the old one wont work any more…
And so on and so on.
Failing to TEACH THE WHY is a big reason so many people don't get done – what they try to get done.
The reason oh so many people do not teach the why?..
1. A lack of understanding of how people actually make decisions
And,
2. A 'perceived' lack of time in how "busy" our lives are that we feel that we have to spend more time focusing on the HOW.
Could this be one of the reasons why so many business owners keep running in circles – never quite getting the outcome that the HOW they are teaching promises?…
Maybe.
Ok, so I gotta' dash – looks like we are out on time.
If you are around the Las Vegas area later tonight – let me know and we'll meet up at 7pm – venue to be confirmed (check out my Facebook)…
…and if you are in the Phoenix Area – the Meet Up is happening on Sunday 5th, 5pm, Downtown Sheraton Hotel.
Cheers,
Paul Gough
P.S. Seats for my next 3-Day Marketing Workshop are filling up already
(How your 3-Day Learning Experience with me will look…)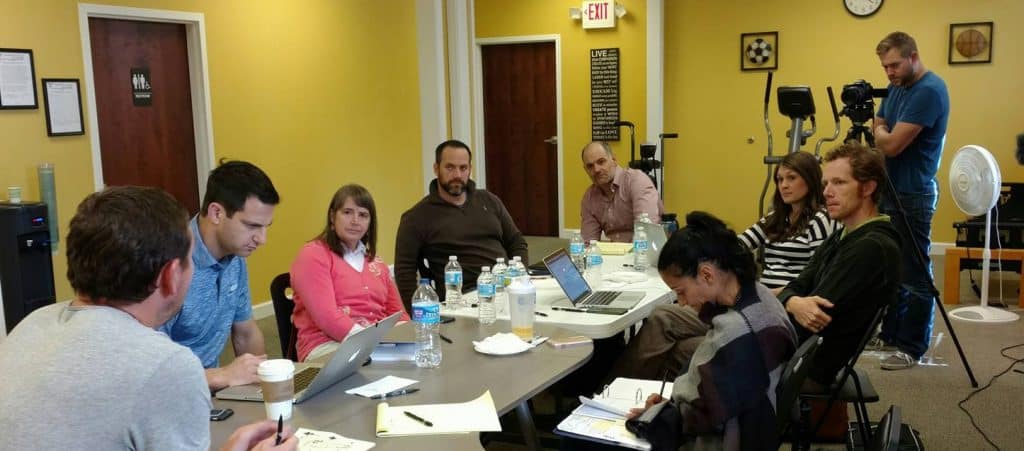 Click here if you'd like yo find out when the next workshop is coming to a city near you:
– 3-Day Marketing Workshop – More Patients More Profits >
If you want to come and get given a completely new Marketing Plan – and learn how to write marketing campaigns to connect with your perfect patient, then this event will show you how.
It's limited to 10 seats per event.
I'll be revealing everything I know about creating a 12-Month Marketing Plan to attract cash paying clients to your clinic…
If you know you need to Market to people in your community – and you so far have not been able to make a success of it – but you want to – then this is perfect for you.
You'll get to sit in a Mastermind style room with me and 9 other business owners and I'll personally help you to create a winning Marketing Message and Plan for your clinic.
It'll be a lot quicker, cheaper and less hassle to learn it from me inside 3-Days – than spend years trying to figure it out on your own!
It's by Application only – more details here:
– 3-Day Marketing Workshop – More Patients More Profits, Alexandria >
MORE RESOURCES ON THIS TOPIC:
Click here to find out more about the "More Patients, More Profits 2017" 3 Day Marketing Workshop – and when I'll be in a city near you!…
Click here to watch The Paul Gough Physio Rooms Show EP:021 Helping Patients Overcome The Resistance To Booking PT >
Click here to listen to Audio Experience EP:02: Creating A Marketing Plan For The Crossfit Open >
And when you listen to the podcast and show, be sure to subscribe to the podcast on iTunes and the show on Youtube, to be notified of the latest episodes.
===
For more PT Business Education Material:
Click here to subscribe to my email list and I'll send you more Physical Therapy Business Education >>>