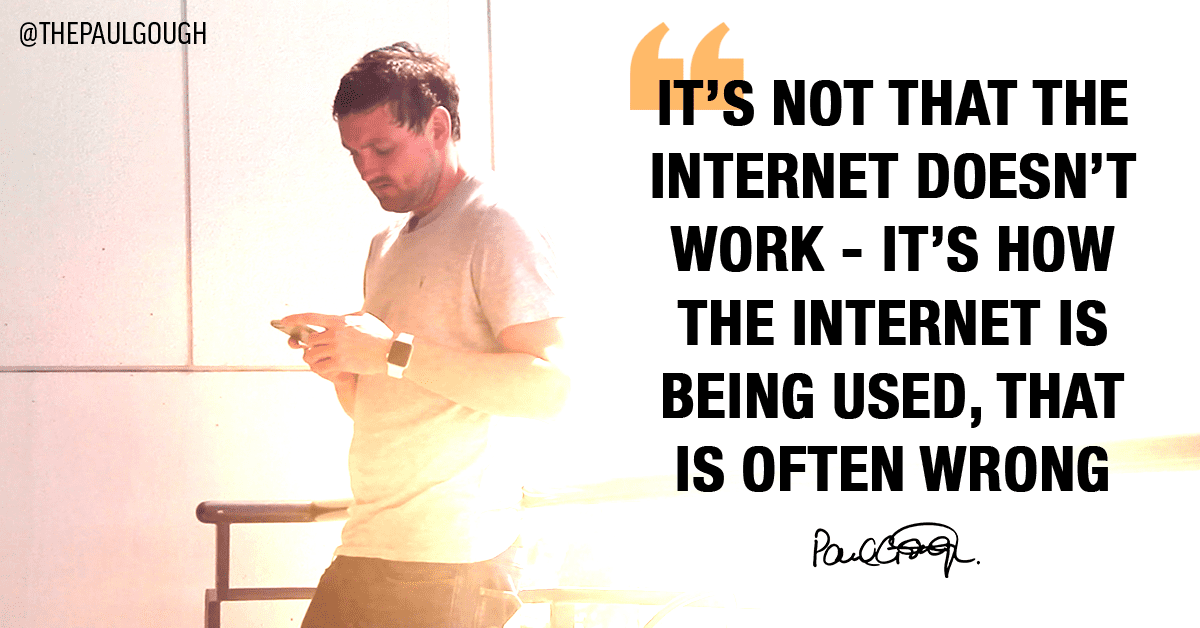 So we are only a week or so into "Q2" of the financial year…
And in the first 3 months of the year we have witnessed some of the biggest changes EVER t o the way that we acquire our new patients at the Paul Gough Physio Rooms – especially when it comes to using the Internet.
And because of that, I have decided to put together this new Free Report which shows you 3 ways that most successful clinics are NOW – in April 2017 – using the Internet to get new leads and patients for their businesses.
It's titled:
– The PT Internet Revolution: "3 Ways The Most Successful PT Clinics Are Using The Internet With Stunning Success"
Click here to download the report.
If you've ever tried to use Facebook, Social Media – even Google – to get in-front of new patients in your community then you'll know it can be frustrating.
It's been getting harder in the last 3 months to make it work and that's because the consumer is becoming more resistant to methods that used to work in the past.
It's not that Internet doesn't work – it's HOW the internet is being used, that is often wrong.
In this report I detail 3 ways you can use the Internet differently.
Much of what is inside the report has only come to light in the last 3 months or so and I strongly advise that you read it – especially if you are wanting to make a success of Facebook, or you are spending any time/money on Social Media.
Click this link to get your free report.
THE BIG ANNOUNCEMENT:
Because of the recent consumer changes – we are making urgent additions to my flagship Marketing Program – the "6 Week New Patient Accelerator" and we are preparing to release it to the public much EARLIER than we anticipated this year.
With that said, if you want to get notified of the early/priority/discounted registration for the upcoming online class – that will be starting May 9th – then please click this link below now:
– YES! Please Notify Me About Early Registration For The "New Patient Accelerator" 6 Week Online Class
I am working hard with my team to make additions to the Program that will mean you will be fully up-to-date when it comes to the way that we are all Directly Marketing to the public in 2017…
Click here now if you want early notification of the opening of the 6-Week Marketing Masterclass that we are rolling out earlier than planned due to these big shifts in the way that the consumer is choosing a PT.
– YES! Please Notify Me About Early Registration For The "New Patient Accelerator" 6 Week Online Class
Sincerely,
Paul Gough.
MORE RESOURCES ON THIS TOPIC:
Click here to watch The Paul Gough Physio Rooms Show EP:035 – Even If They Don't Ask For It – Tell Them About It > 
Click here to listen to Audio Experience EP:07 –Key Take-Aways From 2 Days Spent Masterminding On My Own Business (Q2, 2017) >
When you listen to the podcast, be sure to subscribe on iTunes so you can listen in on the go, when you don't have wi-fi, or don't want to eat up your data,
===
For more PT Business Education Material:
Click here to subscribe to my email list and I'll send you more Physical Therapy Business Education >>>