This is an excerpt from Chapter 9 of my Best Selling Sales Book for Physical Therapists, "To Sell Is Healthy – Get The Unshakeable Confidence To Sell Your Physical Therapy Services – At Twice The Price You Are Now" – Get the book here.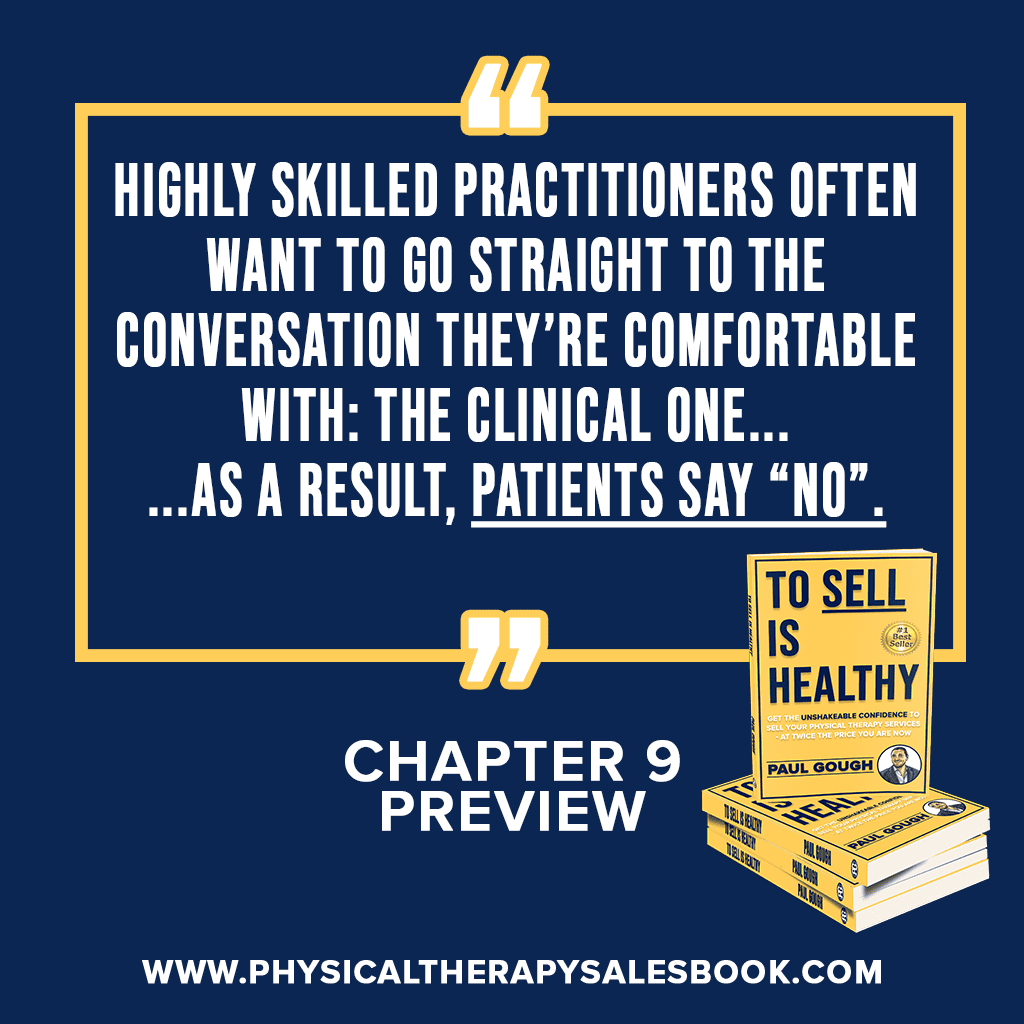 "People buy from people. And if you move straight to the type of conversation you would expect between a patient and clinician, then there's been no rapport built between two human beings.
Look back at all of the people who have said yes to you in the last twelve months. I bet that they mostly have one thing in common: you spent more time getting to know them as a person before the conversation about their pain or their insurance started.
Receptionists are often guilty of this primarily because they're so time starved. The phone rings with an inquiry from a patient and it's a case of getting off the phone as fast as possible because someone else is in the waiting room or on the other line. It means the entire conversation is about the necessaries: the cost, the location, the parking, hours, the
therapist, and insurance. All of this is done in three minutes flat and there's little if any time that allows for building rapport.
Most clinic owners can't afford the luxury of allocating time to building rapport. As a result, they stay stuck. The reality is they're not making enough money to bring in a second receptionist to do this simply because the first one doesn't have time to do it right.
If you can't afford to do the things that you need to do to make the money you want, how do you expect to grow?"
Paul Gough's Sales Book for Physical Therapists –
"To Sell Is Healthy" is OUT NOW!
To get your copy go here now: www.physicaltherapysalesbook.com
NOTE: If you order it directly from the OFFICIAL WEBSITE (NOT AMAZON), you'll pay the same price, BUT, I'll be giving you some incredible bonuses for doing so… When you go to: www.physicaltherapysalesbook.com choose purchase OPTION 2 to get the very best free BONUSES that will come with your book including my Wealth Marketing DVD program, Hiring Resource PDF, and two months worth of the Cash is King Publication and Coaching CD…
Go here now to get your copy: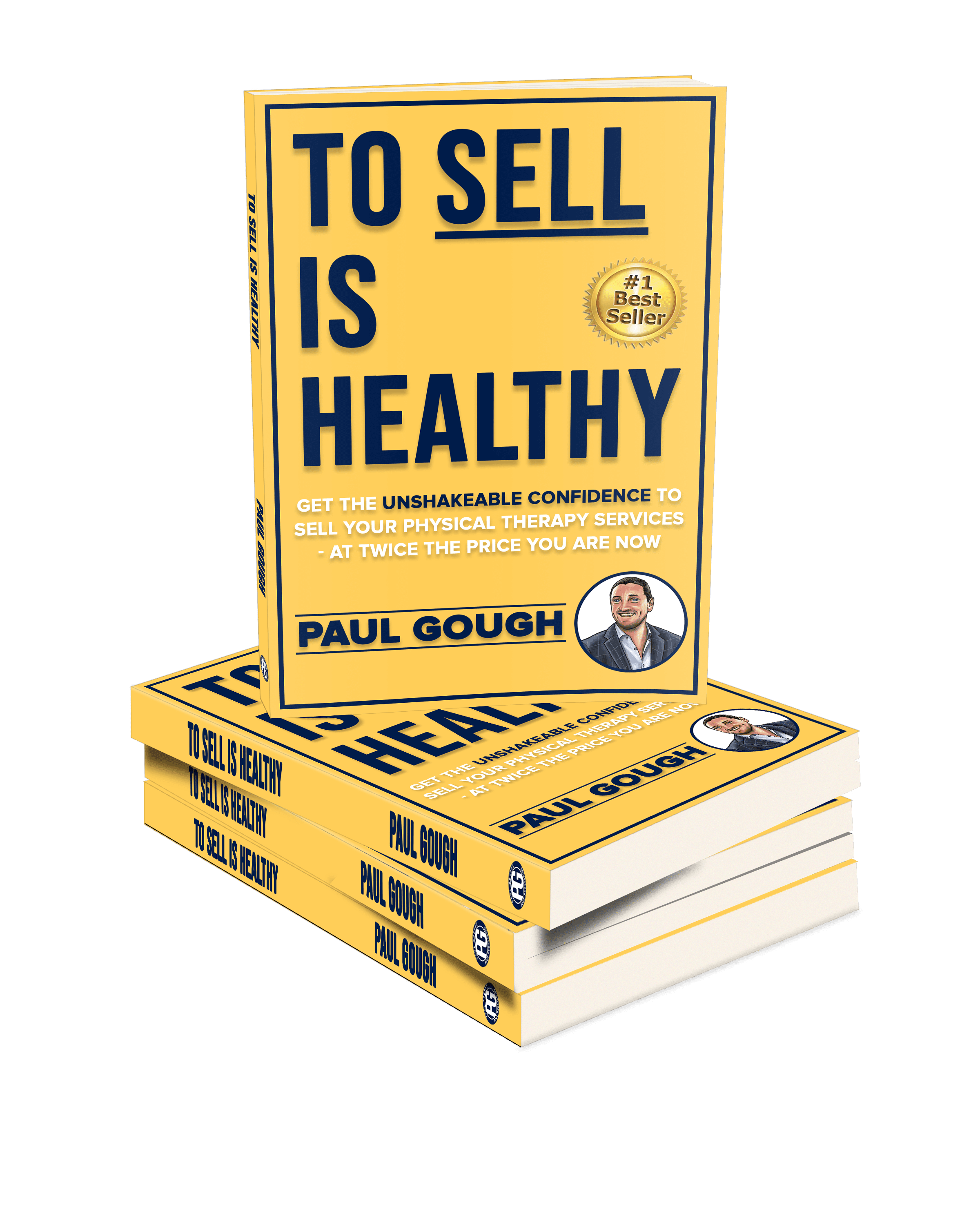 Connect with me on Social Media – and use the hashtag #paulsalesbook when you get the book and share your selfie so I can reach out personally to say thank you!
===
Details of the Five Clinics, Five Cities, In Five Days, Book Signing Tour here: https://www.paulgough.com/tour
Subscribe to my YouTube Channel for Daily Videos: here
Check out Paul's No.1 Best Selling Physical Therapy Business Books: www.paulgoughbooks.com