This is an excerpt from Chapter 1 of my Best Selling Sales Book for Physical Therapists, "To Sell Is Healthy – Get The Unshakeable Confidence To Sell Your Physical Therapy Services – At Twice The Price You Are Now" – Get the book here.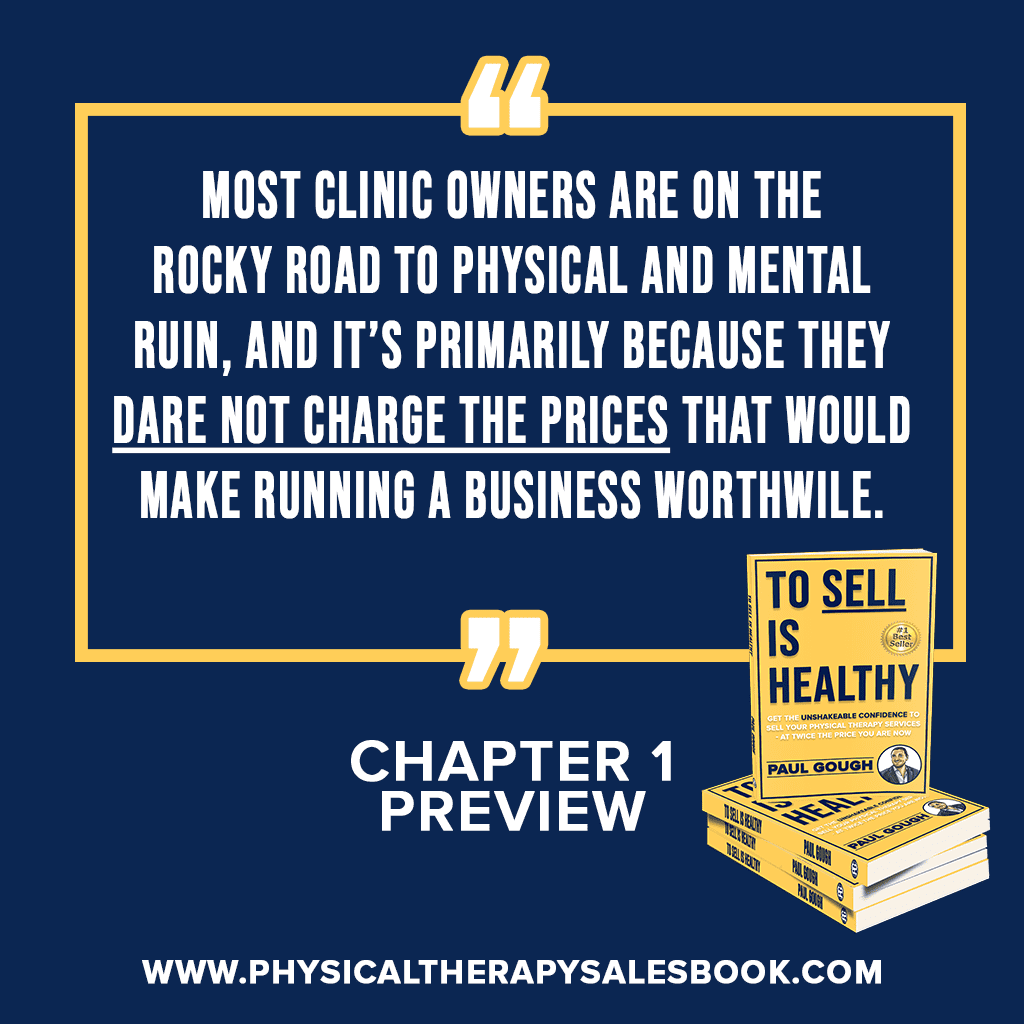 "In society, in this profession, in general, selling is often discouraged. But is it really all that bad? Is it something that should be frowned upon? Or is it that people get too caught up in the emotional aspect of a bad experience that they've had with a bad sales-person, and assume that all
selling is bad?
In this book, I will encourage you to separate "bad" experiences and "bad" salespeople from the very-much-needed process of selling. I'm going to show you a way of selling your services that doesn't feel salesy or leave you wondering if the patient thinks you're being greedy for asking to be paid. More than anything, I'm going to show you how to sell
in a manner that is professional, ethical, and done with integrity.
What we're going to cover in this book is a method for selling that puts needs first—the needs of both you and your patients. That is right, we're going to consider you for once. It's too easy to think that it's all about the patients when, really, for it to be about the patients, it has to be about the caregivers first (that's you).
I ask you: If the caregivers are not taken care of, then how can the caregivers keep giving care? Most clinic owners are on the rocky road to physical and mental ruin and it's primarily because they can't, won't, dare not, or just flat-out don't know how to charge the prices that would make running a business worthwhile. I'll show you how to do that in this book."
Paul Gough's Sales Book for Physical Therapists –
"To Sell Is Healthy" is OUT NOW!
To get your copy go here now: www.physicaltherapysalesbook.com
NOTE: If you order it directly from the OFFICIAL WEBSITE (NOT AMAZON), you'll pay the same price, BUT, I'll be giving you some incredible bonuses for doing so… When you go to: www.physicaltherapysalesbook.com choose purchase OPTION 2 to get the very best free BONUSES that will come with your book including my Wealth Marketing DVD program, Hiring Resource PDF, and two months worth of the Cash is King Publication and Coaching CD…
Go here now to get your copy: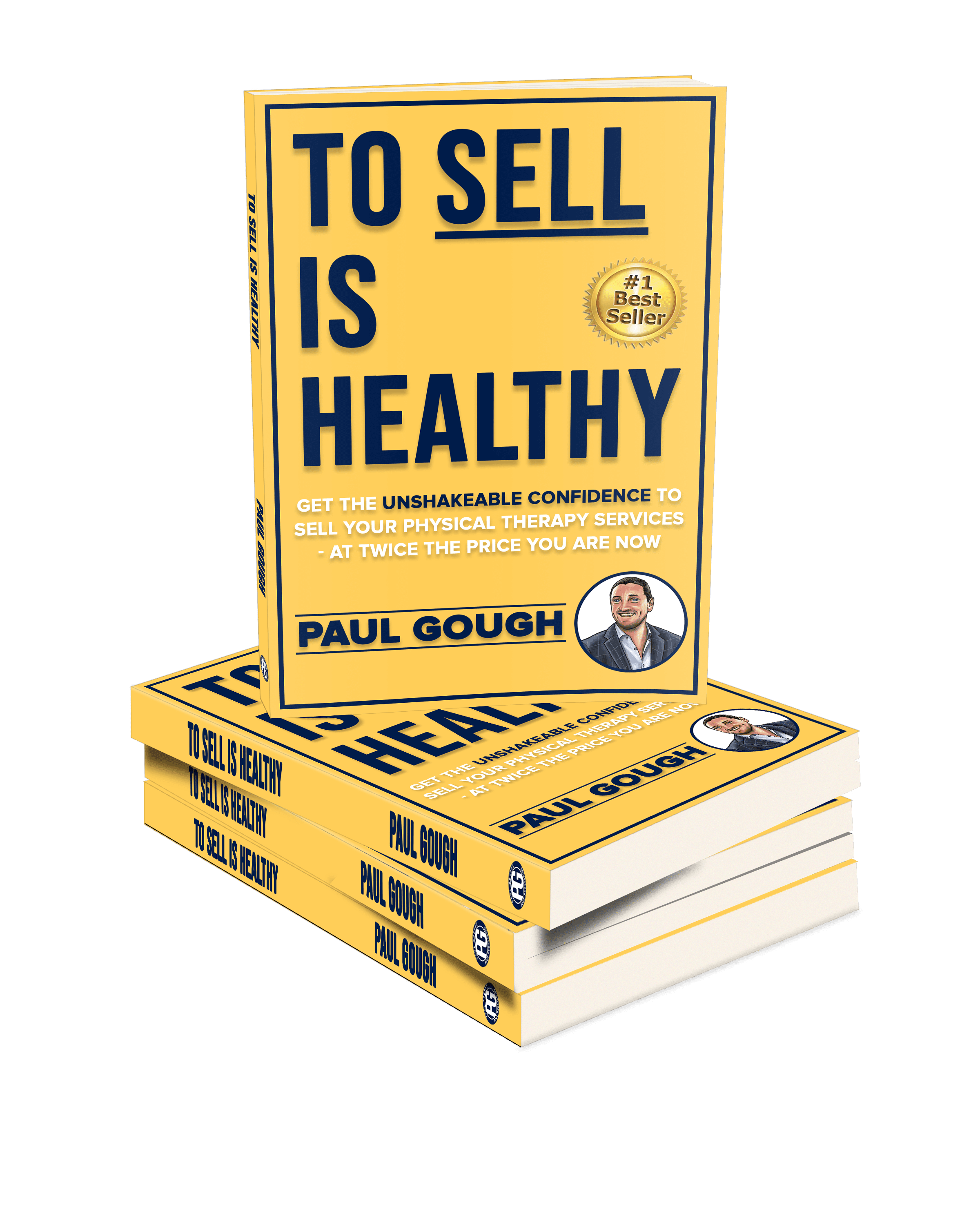 Connect with me on Social Media – and use the hashtag #paulsalesbook when you get the book and share your selfie so I can reach out personally to say thank you!
===
Details of the Five Clinics, Five Cities, In Five Days, Book Signing Tour here: https://www.paulgough.com/tour
Subscribe to my YouTube Channel for Daily Videos: here
Check out Paul's No.1 Best Selling Physical Therapy Business Books: www.paulgoughbooks.com