This is an excerpt from Chapter 1 of my second, Amazon No.1 Best Selling Hiring Book for Physical Therapists, "The Physical Therapy Hiring Solution – How To Recruit, Hire & Train World-Class People You Can Trust".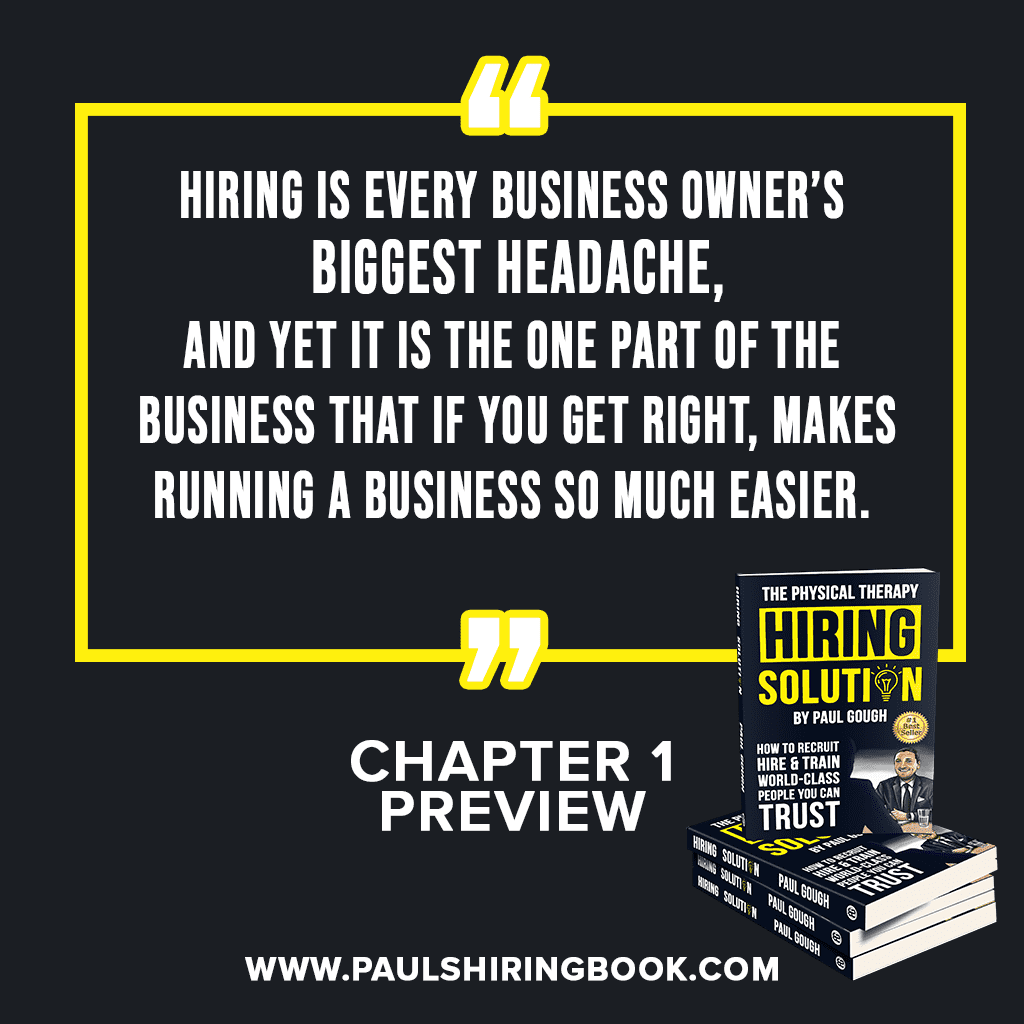 "Hiring is every business owner's biggest headache, and yet it is the one part of the business that if you get right, makes running a business so much easier.
If you're like most clinic owners, I suspect there's rarely a day or week that goes by when you're not thinking, "if I just had better staff, then everything would be ok." Or, like so many do, blaming all of your current business struggles on the incompetency of the people you work with – the people you hired. The same people who you were certain at the time of hiring had the right personality that would have made them a success in your clinic.
If you've ever felt that way then you're not alone and I am so glad you picked up this book. I can tell you from experience that having the right people on your team makes your life so much easier. It also makes your life so much easier. It also makes your business more successful.
For some owners, getting the right people on board is the only thing standing in the way of more profit and more success.
But here's the thing: one of the worst things you can do is to daydream about finding better staff. Do not allow yourself to believe that better staff are growing on a tree somewhere and when you find it you can just go and pick them off. Or, even worse, allowing yourself to believe that you're so unlucky in life and business that you always miss out on the best staff – just because it is you!
People regularly look at my staff and assume that "I'm lucky" to have them. As if somehow, I am a magnet for attracting all of the best staff in any town that I set up a business. I can assure you that is not the case. The truth is that there's no such thing as a herd of world-class people all ready and willing to walk through your doors. There isn't some evil plot to keep the best ones from you, and there isn't a website where all of the world's best employees go to that you don't know about. There is, however, a system for finding people and turning them into world-class performers that up until now, has not come your way…"
Paul Gough's Hiring Book for Physical Therapists –
"The Physical Therapy Hiring Solution" is OUT NOW!
To get your copy go here now: www.paulshiringbook.com
NOTE: If you order it directly from the OFFICIAL WEBSITE (NOT AMAZON), you'll pay the same price, BUT, I'll be giving you some incredible bonuses for doing so… When you go to www.paulshiringbook.com– choose purchase OPTION 2 to get the very best free BONUSES that will come with your book including my Wealth Marketing DVD program, Hiring Resource PDF, and two months worth of the Cash is King Publication and Coaching CD…
Go here now to get your copy: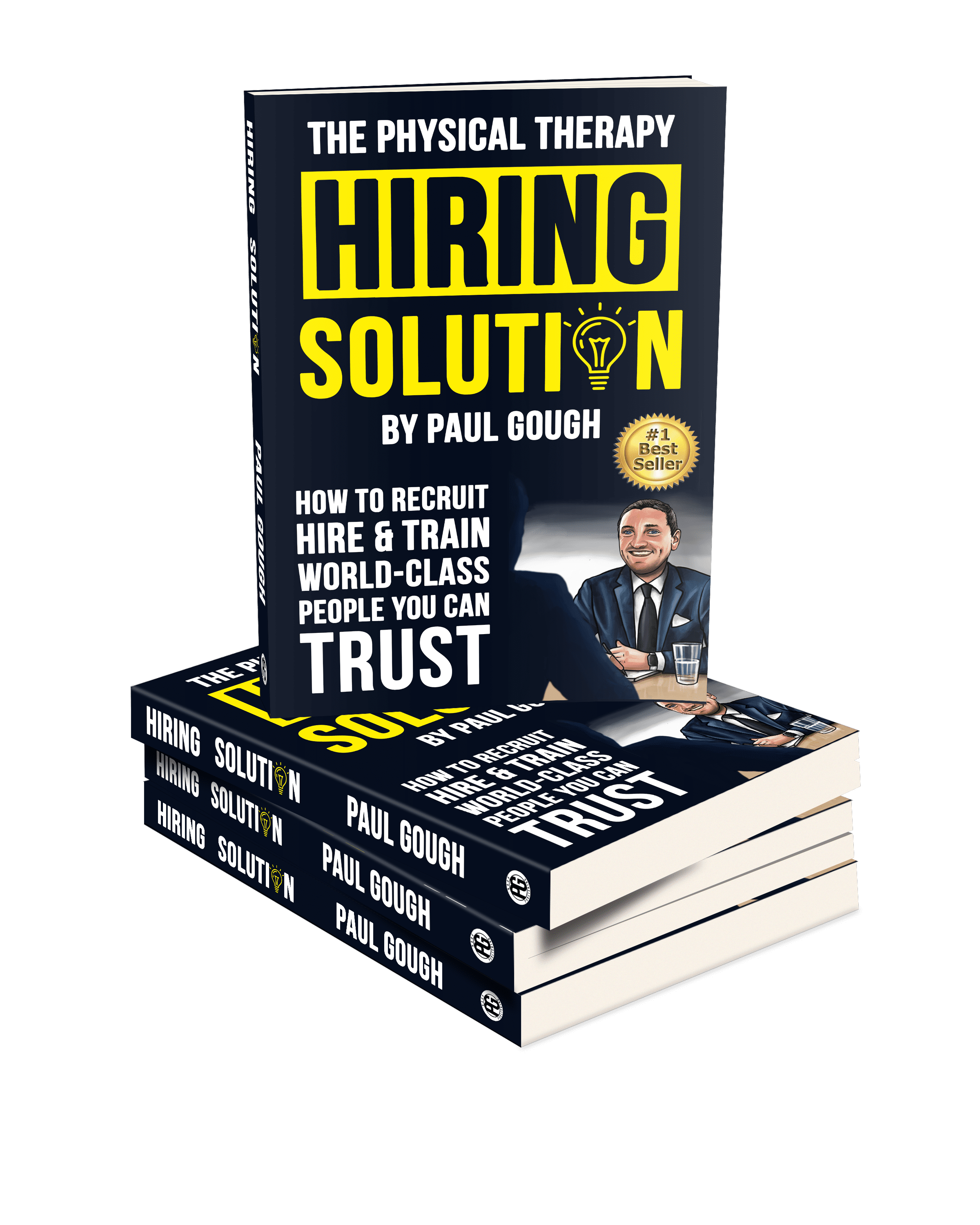 Connect with me on Social Media – and use the hashtag #paulshiringbook when you get the book and share your selfie so I can reach out personally to say thank you!
– Facebook
– Instagram
– Twitter
– The Physical Therapy Business School Podcast
– LinkedIn
– YouTube