This is an excerpt from Chapter 2 of my second, Amazon No.1 Best Selling Hiring Book for Physical Therapists, "The Physical Therapy Hiring Solution – How To Recruit, Hire & Train World-Class People You Can Trust".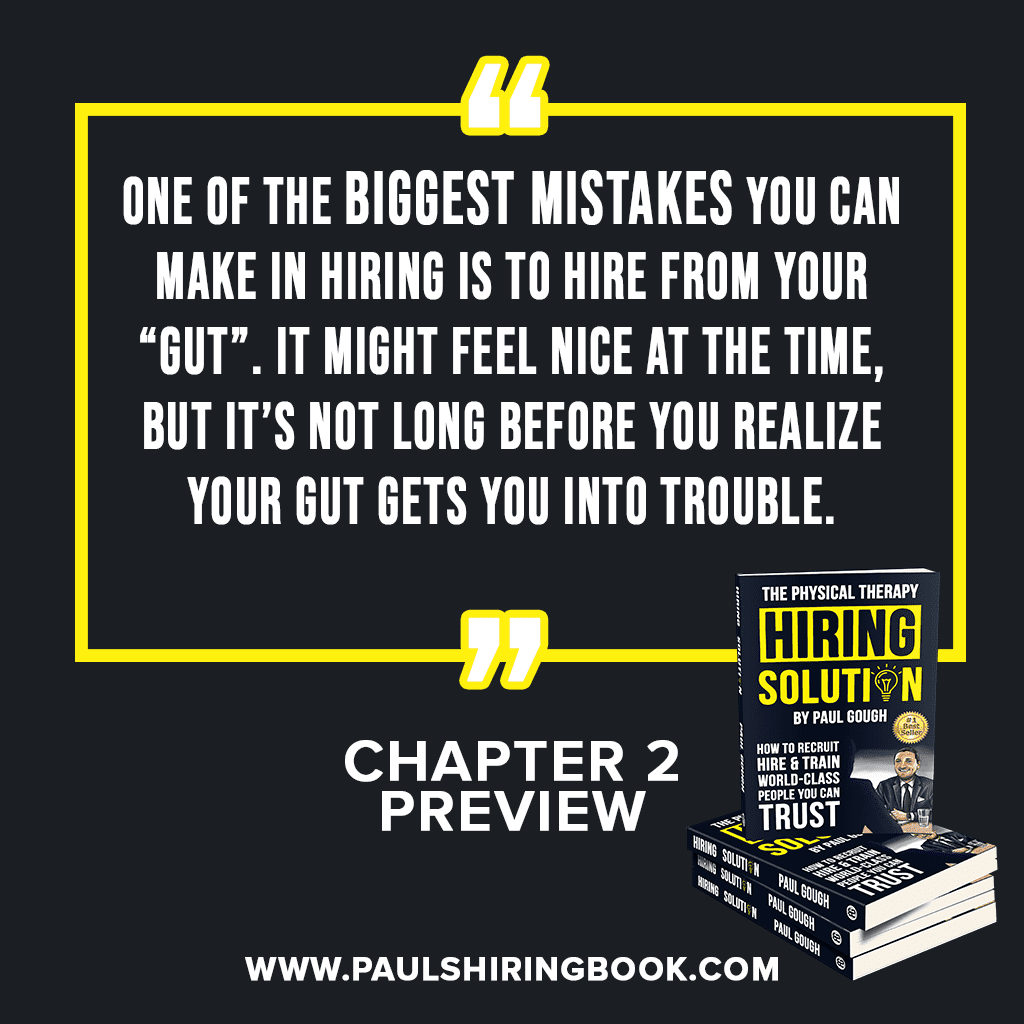 "I see a lot of clinic owners looking for "experience" in the exact same role as they're advertising. But that is not what you need to look for; you need to find people who have used the skills you need in your role. In Vicki's case, she'd already been developing the skills that I was looking for, at the dentist. It made it more likely she would be a success for me.
I got lucky with Vicki. My ignorance was bliss and I got away with it, but I paid the price with the next three. Do not copy me. What you need is a hiring process that delivers data on candidates based upon their history, allowing you to create a profile of them. Doing this moves the odds from 50-50, to 80-20, and obviously gives you a significantly higher chance of getting this right more times than not. You'll get that process from this book.
Hiring from gut and emotion is just one of the many mistakes that leads to the types of hires that give you sleepless nights and endless headaches. Let's take a look at a few more of the common ones. By cutting out the things that land you with bad hires, you'll get closer to the great hires that you want."
Paul Gough's Hiring Book for Physical Therapists –
"The Physical Therapy Hiring Solution" is OUT NOW!
To get your copy go here now: www.paulshiringbook.com
NOTE: If you order it directly from the OFFICIAL WEBSITE (NOT AMAZON), you'll pay the same price, BUT, I'll be giving you some incredible bonuses for doing so… When you go to www.paulshiringbook.com– choose purchase OPTION 2 to get the very best free BONUSES that will come with your book including my Wealth Marketing DVD program, Hiring Resource PDF, and two months worth of the Cash is King Publication and Coaching CD…
Go here now to get your copy: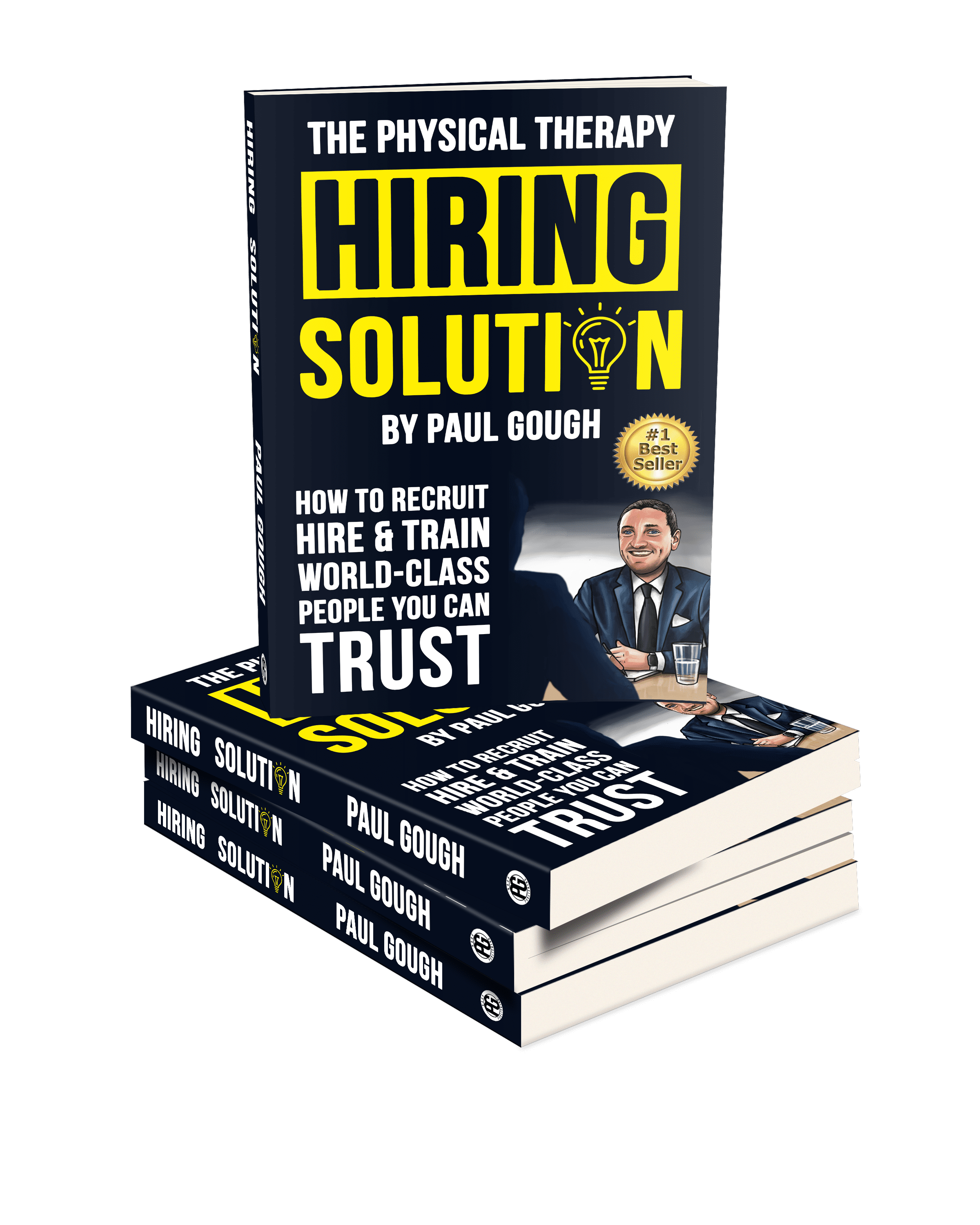 Connect with me on Social Media – and use the hashtag #paulshiringbook when you get the book and share your selfie so I can reach out personally to say thank you!
– Facebook
– Instagram
– Twitter
– The Physical Therapy Business School Podcast
– LinkedIn
– YouTube