This is an excerpt from Chapter 3 of my second, Amazon No.1 Best Selling Hiring Book for Physical Therapists, "The Physical Therapy Hiring Solution – How To Recruit, Hire & Train World-Class People You Can Trust".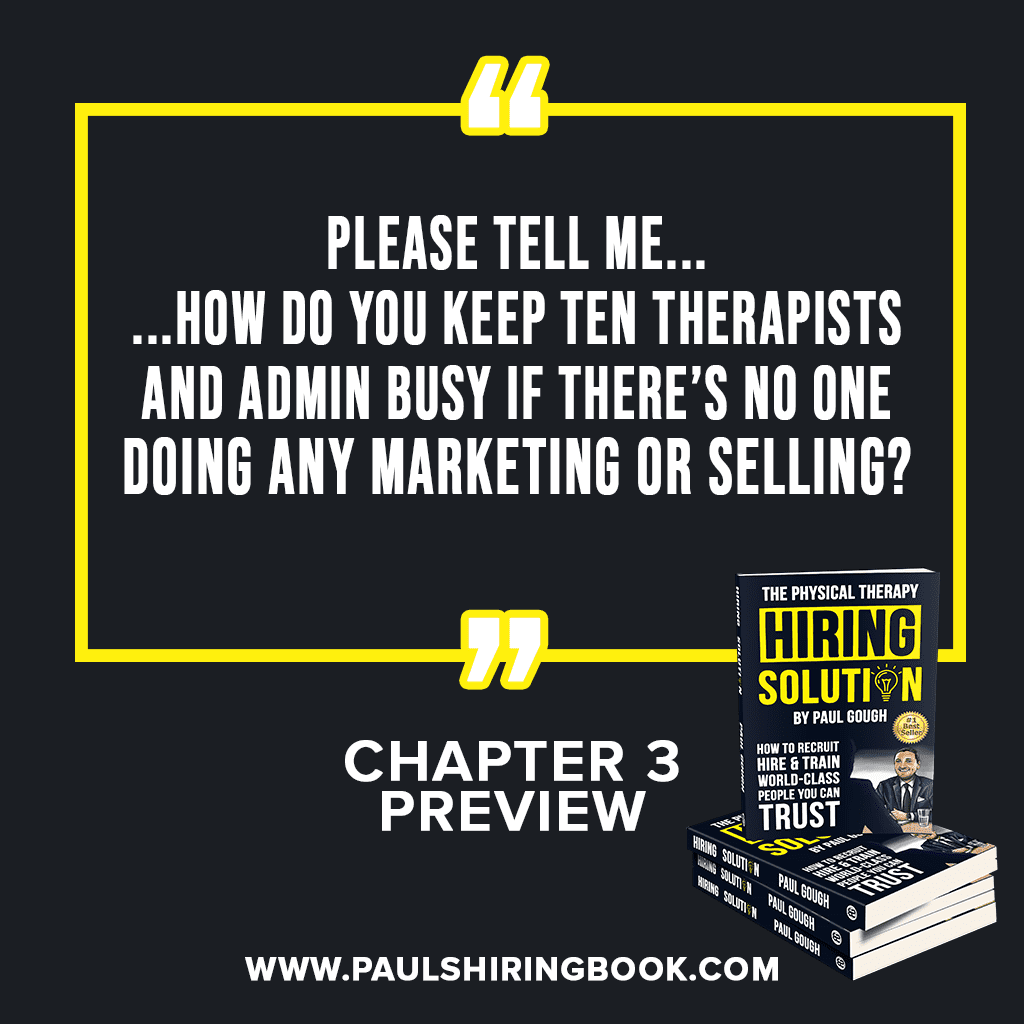 "I remember a call I had with a clinic owner who reached out to me saying they had a "marketing problem". The owner told me that he was the one doing the marketing for the clinic, so I asked him what his commitment to marketing was. He said, "$2000 per month." I said, "no, what's your real commitment – how much time do you invest? He said, "5-6 hours, or whenever I get chance."
Now after doing this exercise with him, I said, "you do have a marketing problem – the problem is no one is doing any marketing!" I explained that, if he simply gave the same time and commitment to marketing as he does operations, he wouldn't have a problem.
I then asked how long his clinic had been stuck for, and he said over two years. I asked why he hadn't employed a full-time marketer, and he told me it was because he couldn't afford it. Why couldn't he afford it?
Because he was overstaffed. He'd employed more and more admin, expecting that they'd always be able to keep growing on the word of mouth stuff that they were relying on heavily.
And, of course, he thought like most clinic owners do that one of those admin staff members would step up and take over the clinics marketing or manage the social media channels. Marketing box checked. As for sales? Well, the ignorant assumption in health care is that the service somehow sells itself and so almost everyone overlooks needing to have someone in a seat who can talk about money and overcome objections to it.
The reality is that this is how most clinics are structured and is also why they're stuck. There's no understanding of what it actually takes to grow a company that is strong and stable – one that grows efficiently and profitably…"
Continued on page 44… go here to keep reading.
Paul Gough's Hiring Book for Physical Therapists –
"The Physical Therapy Hiring Solution" is OUT NOW!
To get your copy go here now: www.paulshiringbook.com
NOTE: If you order it directly from the OFFICIAL WEBSITE (NOT AMAZON), you'll pay the same price, BUT, I'll be giving you some incredible bonuses for doing so… When you go to www.paulshiringbook.com– choose purchase OPTION 2 to get the very best free BONUSES that will come with your book including my Wealth Marketing DVD program, Hiring Resource PDF, and two months worth of the Cash is King Publication and Coaching CD…
Go here now to get your copy: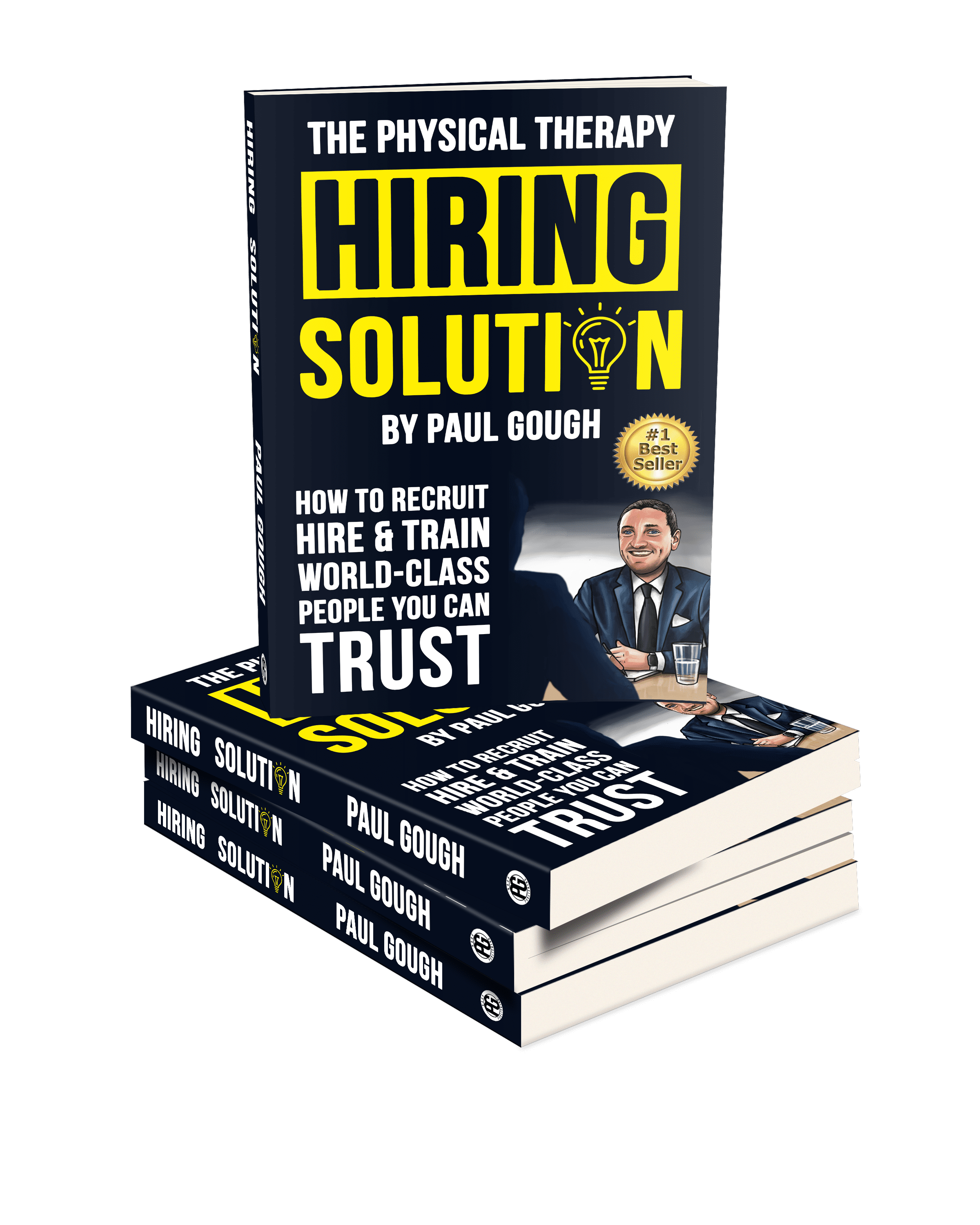 Connect with me on Social Media – and use the hashtag #paulshiringbook when you get the book and share your selfie so I can reach out personally to say thank you!
– Facebook
– Instagram
– Twitter
– The Physical Therapy Business School Podcast
– LinkedIn
– YouTube