This is an excerpt from Chapter 4 of my second, Amazon No.1 Best Selling Hiring Book for Physical Therapists, "The Physical Therapy Hiring Solution – How To Recruit, Hire & Train World-Class People You Can Trust".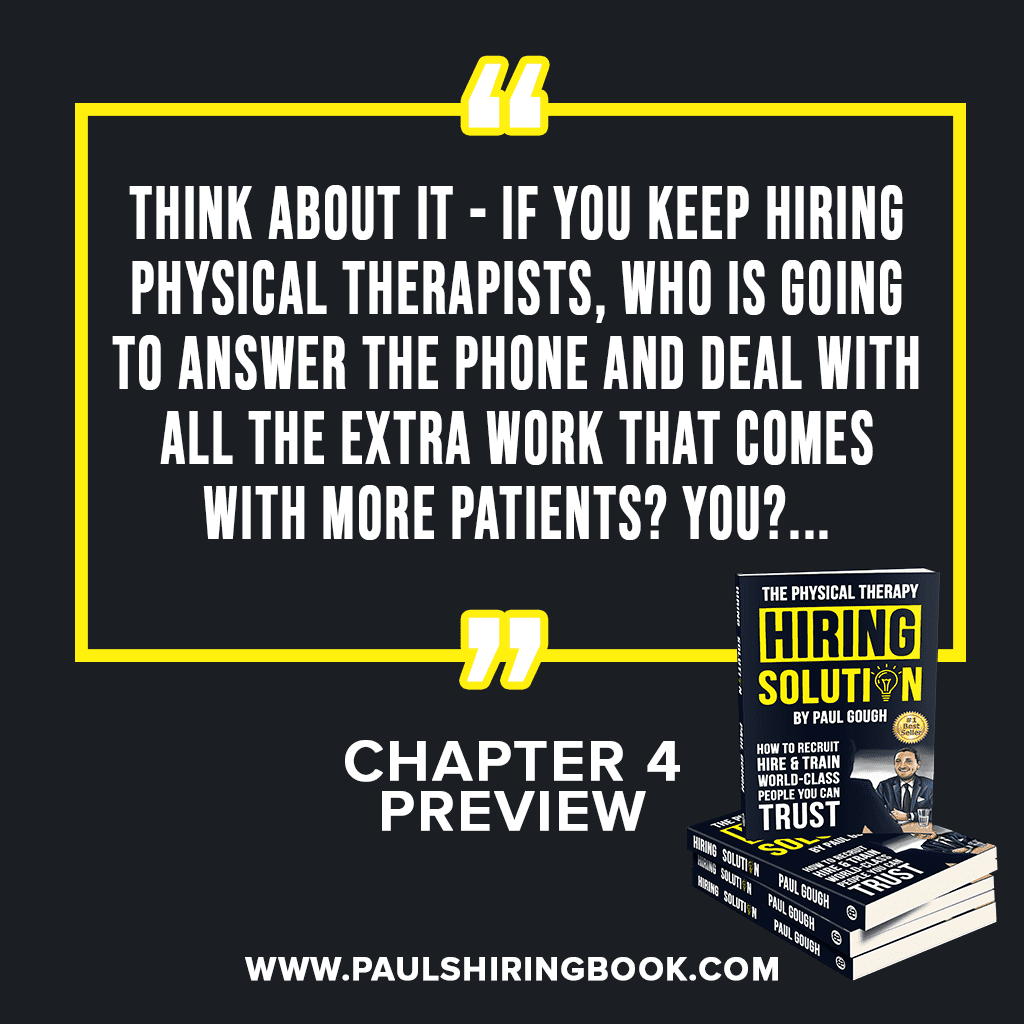 "At the time of writing, I've run my business for over 5 years now without having a phone line in my personal office. I rarely, if ever, respond to any emails from anyone in the clinic. They all know not to waste their time, as I won't respond for days. Since the day I started to hire correctly, monitor their work by ensuring KPI's, and critical driver standards (all to be discussed) were put in place, I've had a six-figure profitable business year on year, and without having to be there every day.
I am rarely if ever, putting out fires. And if one starts, I can see the person with the match and deal with it appropriately. When I tell you that there is another to way to run a business, one that doesn't involve the chaos and madness that most clinic owners are engulfed in daily, I mean it. It requires the right people hired into the right company structure – hired in the right order by a leader – that's you – prepared to call it tight and hold them accountable."
Paul Gough's Hiring Book for Physical Therapists –
"The Physical Therapy Hiring Solution" is OUT NOW!
To get your copy go here now: www.paulshiringbook.com
NOTE: If you order it directly from the OFFICIAL WEBSITE (NOT AMAZON), you'll pay the same price, BUT, I'll be giving you some incredible bonuses for doing so… When you go to www.paulshiringbook.com– choose purchase OPTION 2 to get the very best free BONUSES that will come with your book including my Wealth Marketing DVD program, Hiring Resource PDF, and two months worth of the Cash is King Publication and Coaching CD…
Go here now to get your copy: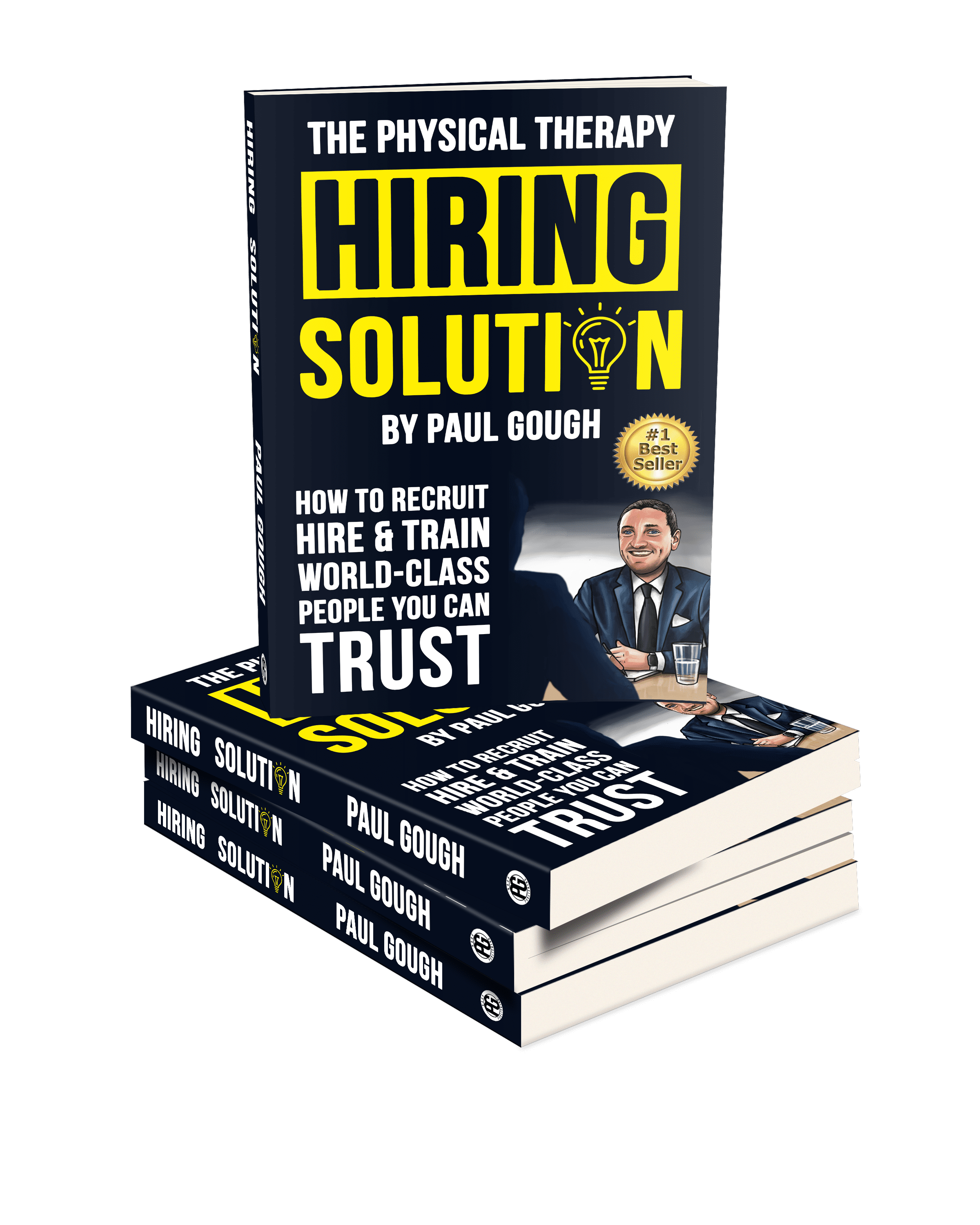 Connect with me on Social Media – and use the hashtag #paulshiringbook when you get the book and share your selfie so I can reach out personally to say thank you!
– Facebook
– Instagram
– Twitter
– The Physical Therapy Business School Podcast
– LinkedIn
– YouTube