This is an excerpt from Chapter 6 of my second, Amazon No.1 Best Selling Hiring Book for Physical Therapists, "The Physical Therapy Hiring Solution – How To Recruit, Hire & Train World-Class People You Can Trust".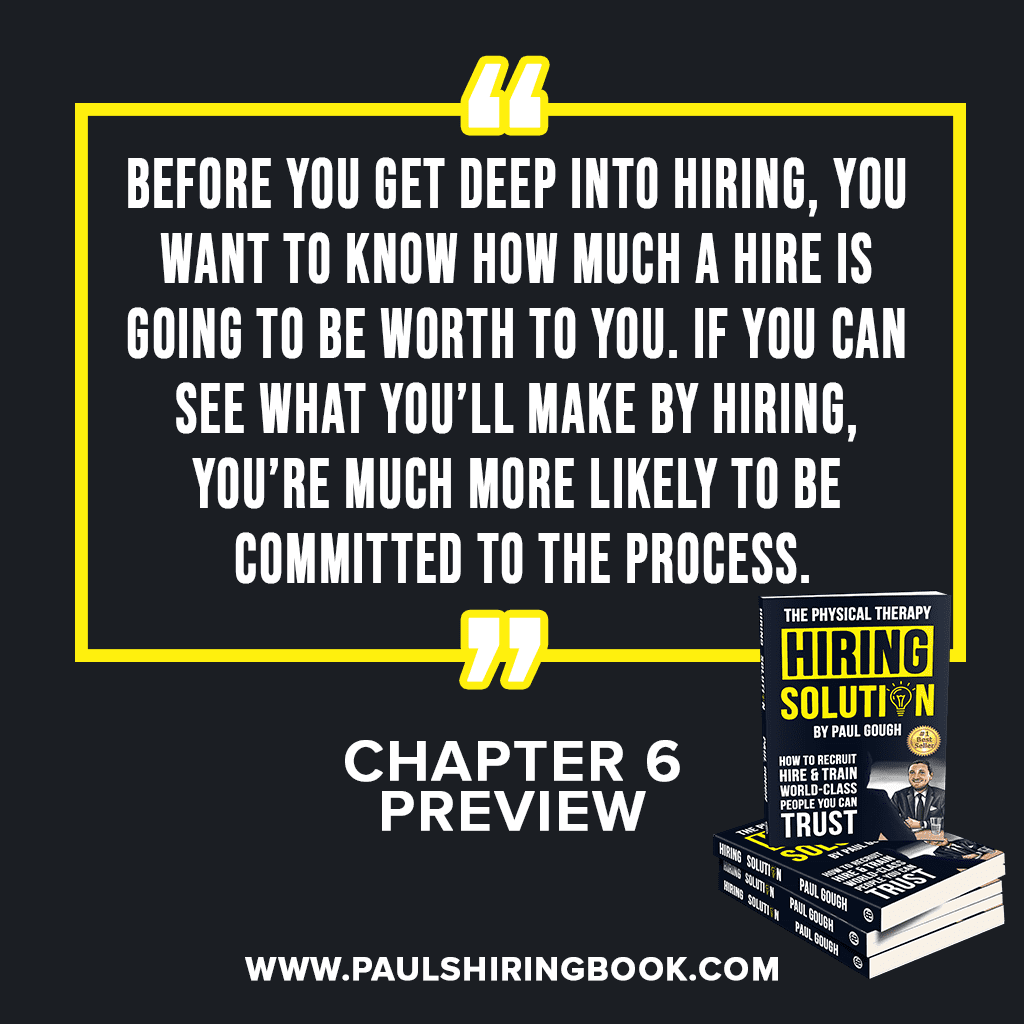 "…If Step 1 in the hiring process is Create the Hiring Plan, Step 2 is getting clear on what success actually looks like for you, financially.
As business owners, what we really do is multiply capital (your money) by leveraging assets (your staff and marketing system). If I am hiring someone and I'm going to be paying him or her $25,000, I want to know what my return will be.
Before you get deep into the hiring process you want to know how much a hire is going to be worth to you. If you can see what you stand to make by hiring (or what you're going to lose if you don't do it), then you're much more likely to be fully committed to the process and avoid all of the mistakes we covered in chapter 2.
This is called establishing the financial metric of success. You are answering the question, "how would I know if this was a successful hire?"
Think about that question for a moment… I suspect you'll be tempted to write down things like the characteristics or qualities in the candidate that you are hoping to find. But, that is not what we're talking about here…"
Continue reading on page 87 here…
Paul Gough's Hiring Book for Physical Therapists –
"The Physical Therapy Hiring Solution" is OUT NOW!
To get your copy go here now: www.paulshiringbook.com
NOTE: If you order it directly from the OFFICIAL WEBSITE (NOT AMAZON), you'll pay the same price, BUT, I'll be giving you some incredible bonuses for doing so… When you go to www.paulshiringbook.com– choose purchase OPTION 2 to get the very best free BONUSES that will come with your book including my Wealth Marketing DVD program, Hiring Resource PDF, and two months worth of the Cash is King Publication and Coaching CD…
Go here now to get your copy: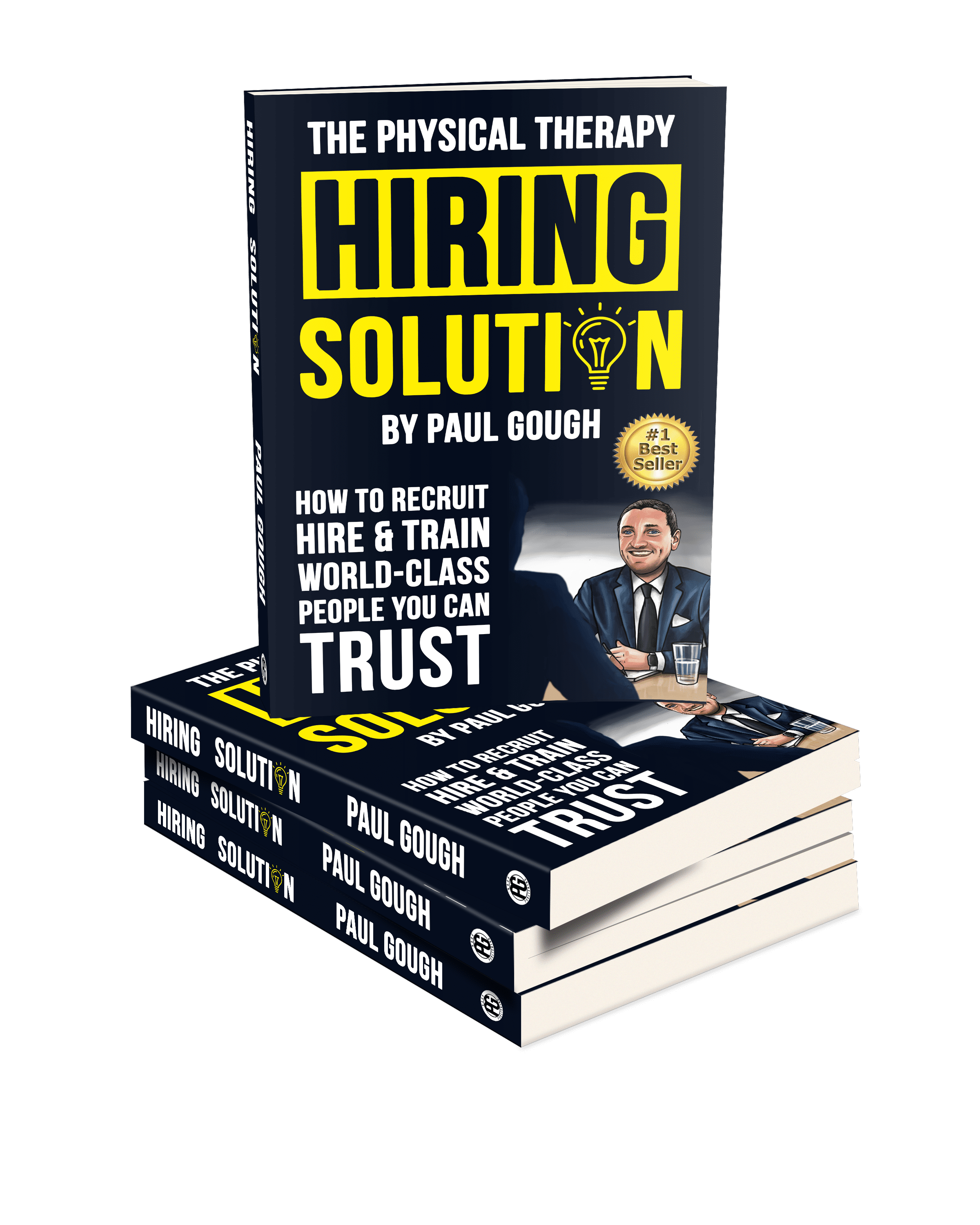 Connect with me on Social Media – and use the hashtag #paulshiringbook when you get the book and share your selfie so I can reach out personally to say thank you!
– Facebook
– Instagram
– Twitter
– The Physical Therapy Business School Podcast
– LinkedIn
– YouTube