This is an excerpt from Chapter 5 of my second, Amazon No.1 Best Selling Hiring Book for Physical Therapists, "The Physical Therapy Hiring Solution – How To Recruit, Hire & Train World-Class People You Can Trust".
"…"Occam's Razor" is a theory that suggests when faced with two different ways to achieve the same outcome, you should always choose the simplest. The simplest way to lose weight is to just put down the fork, and the simplest way to improve your hiring success is to spend more time thinking about it. Simply take more time to create a detailed plan that you'll follow – and watch your hiring success odds increase.
Doing that involves considering things like what you are hiring for, who it is that you really want when you will need those people, and how much you need to spend. Then, knowing all of that, create a job ad that narrows down the candidate pool exclusively to those capable of doing the job as you need.
That is the plan that we're about to create in this chapter.
But please don't be fooled by how simplistic it sounds. It is simple, but there's a big difference between common sense and common practice, and that's why I am inserting "create the hiring plan" right at the start of the process. Do not be tempted to skip this part, as it will cost you dearly later on…"
Paul Gough's Hiring Book for Physical Therapists –
"The Physical Therapy Hiring Solution" is OUT NOW!
To get your copy go here now: www.paulshiringbook.com
NOTE: If you order it directly from the OFFICIAL WEBSITE (NOT AMAZON), you'll pay the same price, BUT, I'll be giving you some incredible bonuses for doing so… When you go to www.paulshiringbook.com– choose purchase OPTION 2 to get the very best free BONUSES that will come with your book including my Wealth Marketing DVD program, Hiring Resource PDF, and two months worth of the Cash is King Publication and Coaching CD…
Go here now to get your copy: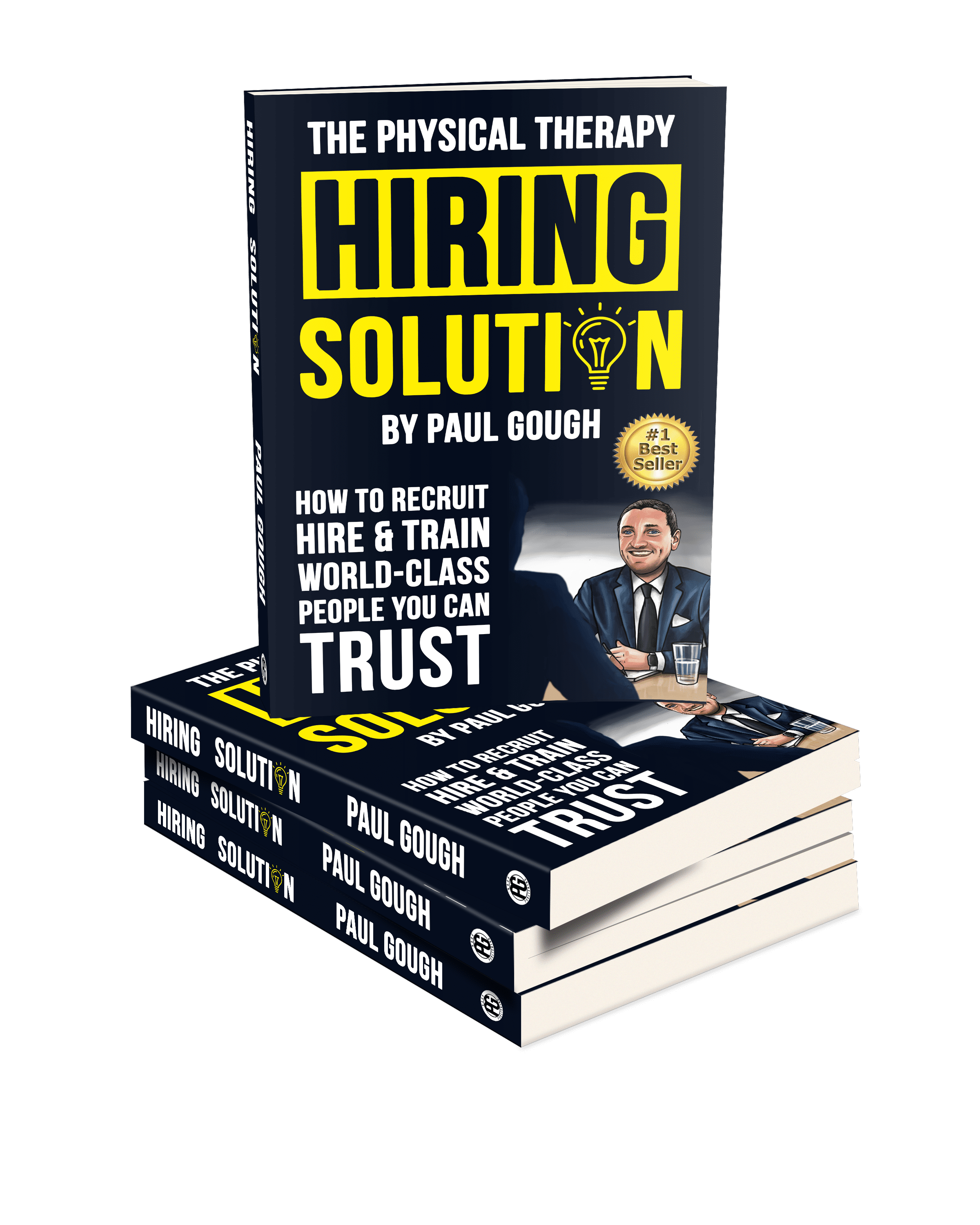 Connect with me on Social Media – and use the hashtag #paulshiringbook when you get the book and share your selfie so I can reach out personally to say thank you!
– Facebook
– Instagram
– Twitter
– The Physical Therapy Business School Podcast
– LinkedIn
– YouTube