This is an excerpt from Chapter 7 of my second, Amazon No.1 Best Selling Hiring Book for Physical Therapists, "The Physical Therapy Hiring Solution – How To Recruit, Hire & Train World-Class People You Can Trust".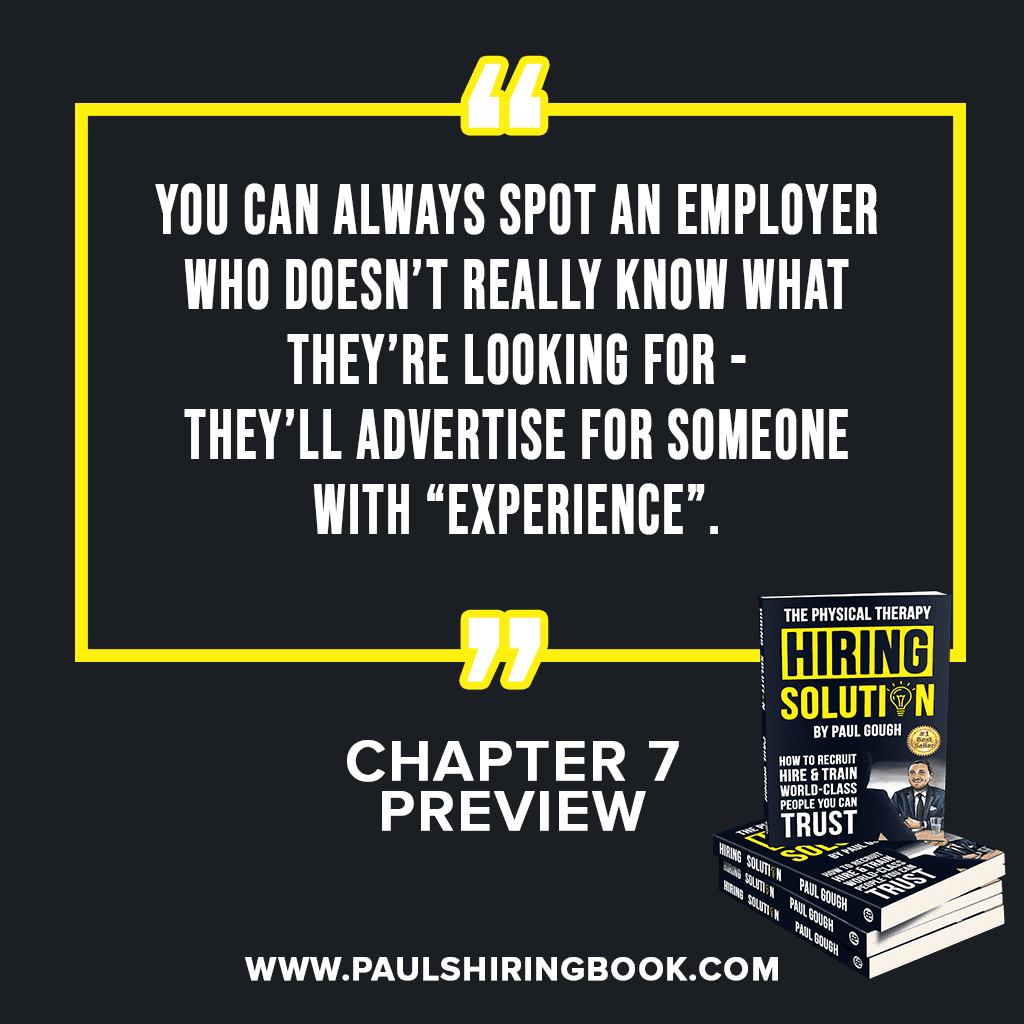 "The Success Description is a move away from the traditional "job description" that is the norm when it comes to recruitment. With the traditional job description there is no focus on achieving an outcome, and there's often a vague understanding of what success even looks like.
Skills are confused with features (such as "must be hard working") and, more often than not, job descriptions are focused on finding someone with experience. Which, you now know, doesn't always guarantee a great candidate.
I've said it many times; you can always spot an employer who doesn't really know what they're looking for – they'll advertise for someone with "experience".
They think it is a safe bet, but it rarely works out that way. They're often just more experienced at stuff you don't need them or want them to do.
This Success Description is a physical document that you'll create, and then have with you, throughout the entirety of the rest of the hiring process. When I am in hiring mode, this document is never too far away from me; it is either in my hand or on my desk right until the decision is made.
The printed PDF acts as my guide for the questions I will ask, reminds me what skills and competencies I am looking for, as well as reenforces what problem the people I am talking to will be solving for me.
It's easy to forget or get distracted during the interview, and this document stops me from doing so.
What is more, when the Success Description is complete, I can use it to create the job ad that I'll soon be posting (that we'll cover in Chapter 8)."
Paul Gough's Hiring Book for Physical Therapists –
"The Physical Therapy Hiring Solution" is OUT NOW!
To get your copy go here now: www.paulshiringbook.com
NOTE: If you order it directly from the OFFICIAL WEBSITE (NOT AMAZON), you'll pay the same price, BUT, I'll be giving you some incredible bonuses for doing so… When you go to www.paulshiringbook.com– choose purchase OPTION 2 to get the very best free BONUSES that will come with your book including my Wealth Marketing DVD program, Hiring Resource PDF, and two months worth of the Cash is King Publication and Coaching CD…
Go here now to get your copy: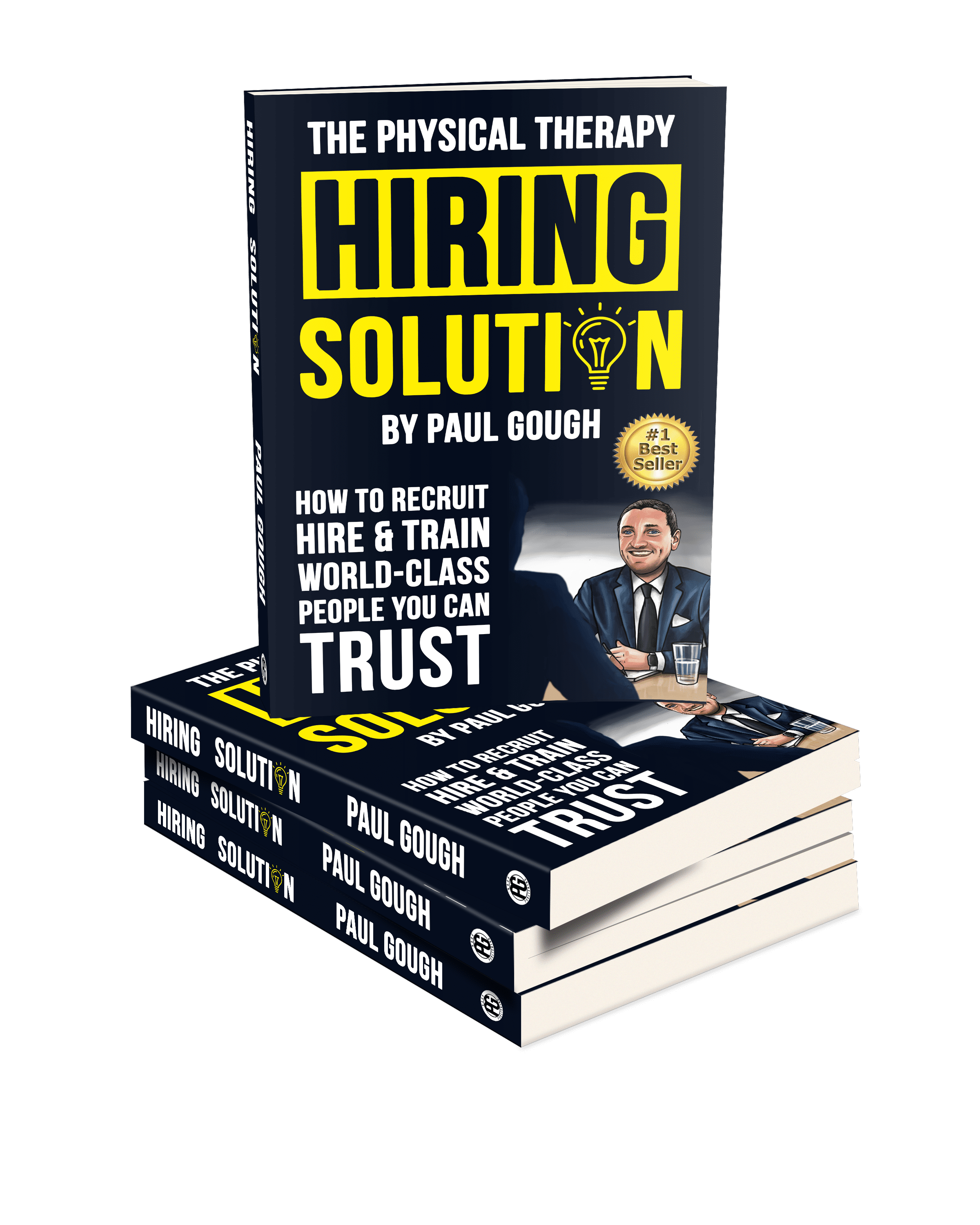 Connect with me on Social Media – and use the hashtag #paulshiringbook when you get the book and share your selfie so I can reach out personally to say thank you!
– Facebook
– Instagram
– Twitter
– The Physical Therapy Business School Podcast
– LinkedIn
– YouTube