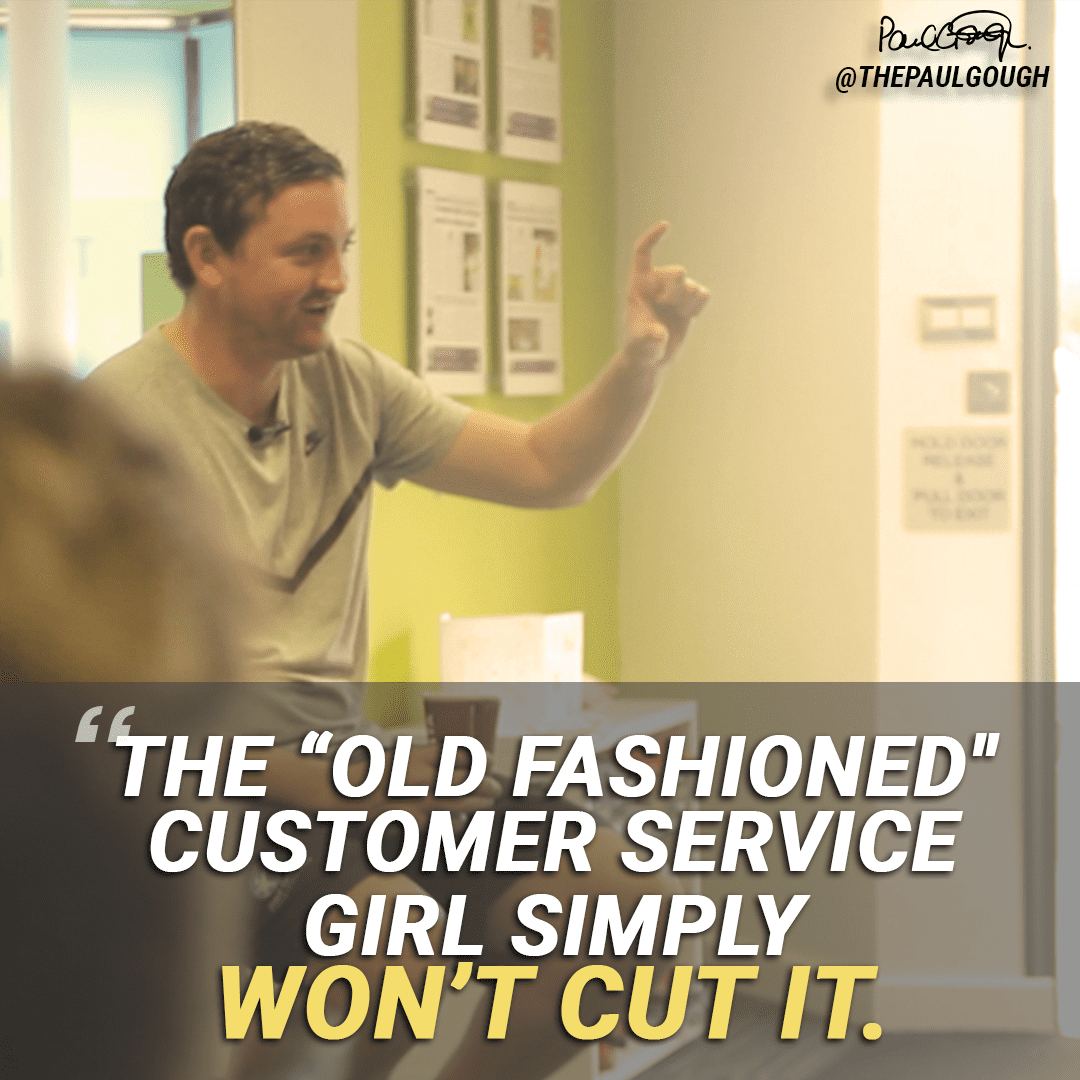 "Am I doing the right thing
by going out-of-network"
…was the exact question I received from a client earlier today.
My response?
"I don't know!"
…but the DATA will tell you.
Lets look:
If your cost of service is $100 – and your reimbursement rate is, on average, $95…
…then I'm not so sure you have a decision to make.
It's inevitable that you will have to (go cash/OON) – and is why so many already are.
What I can help with?
Providing the strategy that will be needed once the decision is made.
Here are the two things that I KNOW make the difference (that will make the difference) to a successful transition to cash/out-of-network…
===
1.) A front desk person comfortable with handling money conversations – in the NEW economy, the "old fashioned" customer service girl simply wont cut it.
Sure, there's room for her – out the front – but out the back, you need a strong person answering the phone, handling objections, afforded the luxury of the TIME it might take to tackle these money concerns or lack of understanding around what the OON or CASH pay model actually means – to them – as they currently see it.
Irony of all ironies in most clinics is this one thing, that makes the difference to being able to handle the cash pay objections – that is TIME – is not available.
Why?
Because the reimbursements are so darn low that they can't afford the second person out back!
And,
2. Something called "deal-flow" – what is "deal flow"?
Well, it's simply this:
A constant, never ending, rhythmical supply of new inquires coming into your practice, happening every day via direct marketing!
So, what do we have to do to get this constant supply of new leads" becomes the question…
I know the answer to this one…
It's, get a Marketing Plan – create a Budget, forecast, work out WHO you want to target, what internal problems they are suffering with – craft a MESSAGE to resonate with them and place that MESSAGE on the right PLATFORM for as little cost as is physically possible – bringing in the best return possible for you bucks!
And as it happens…
…guess what the "More Patients, More Profits 2017" 3-Day workshop is all about???
– 3-Day Marketing Workshop: Get Your New Marketing Plan Created For You >
That's right…
…showing you how to do all of that – in 72 hours flat!
Join us – and by the end of the 3-days of working closely with me you will know how to create a Marketing Plan fit for Direct Access, how to write a compelling headline/message, KNOW which platforms to pick – and how to use them.
As a bonus – we spend all of day 3 devoted to handling the money conversations and showing you how to overcome the objections so that the people who call – book, and stay and pay!
Like I said at the start…
…It's not my job to tell you if it's right (to transition to cash or OON)…
…only to show you the way to do it.
After all, I did and continue to do all of this my self at my own clinic.
If you want to know the exact method for getting more patients, getting less push back – and charging higher fees than your competition, then you need to come work with me at the next 3-day Marketing Workshop.
Be quick to apply if you want to join us.
– 3-Day Marketing Workshop: Get Your New Marketing Plan Created For You >
Sincerely,
Paul Gough
P.S If you are an In-Network Provider you may not be want to transition (yet) to OON if you're doing "ok"…
But have you ever thought that quick-extra revenue in your business can very easily come from you dropping just one or two of those worst paying insurance co.s – and then being able to double the current fee that you're being paid – for the same service – to those same people…
It's called 80-20 Paul style…
…where 20% of your business is responsible for the best/easiest 80% of your profits.
This is how the most-profitable clinics are doing it these days – and quite literally, dropping one insurance at a time, slowly but surely RAISING their rates, decreasing their cost of service and making more of the one thing that you are in business for in the first place – PROFIT!
Helps if you have a PLAN.
And they're being given out at this 3-Day Marketing Workshop.
Come get yours:
– 3-Day Marketing Workshop: Get Your New Marketing Plan Created For You >
MORE RESOURCES ON THIS TOPIC:
Click here to watch The Paul Gough Physio Rooms Show EP:031 – Why So Many Physios Are Failing In Private Practice >
Click here to listen to Audio Experience EP:05 – The Wheel Of Engagement And How Much You Should Budget For Marketing >
When you listen to the podcast, be sure to subscribe on iTunes so you can listen in on the go, when you don't have wi-fi, or don't want to eat up your data,
===
For more PT Business Education Material:
Click here to subscribe to my email list and I'll send you more Physical Therapy Business Education >>>