– More Cash, More Profits. 3-Day Marketing Workshop.
Location: Philadelphia, July 28-30th.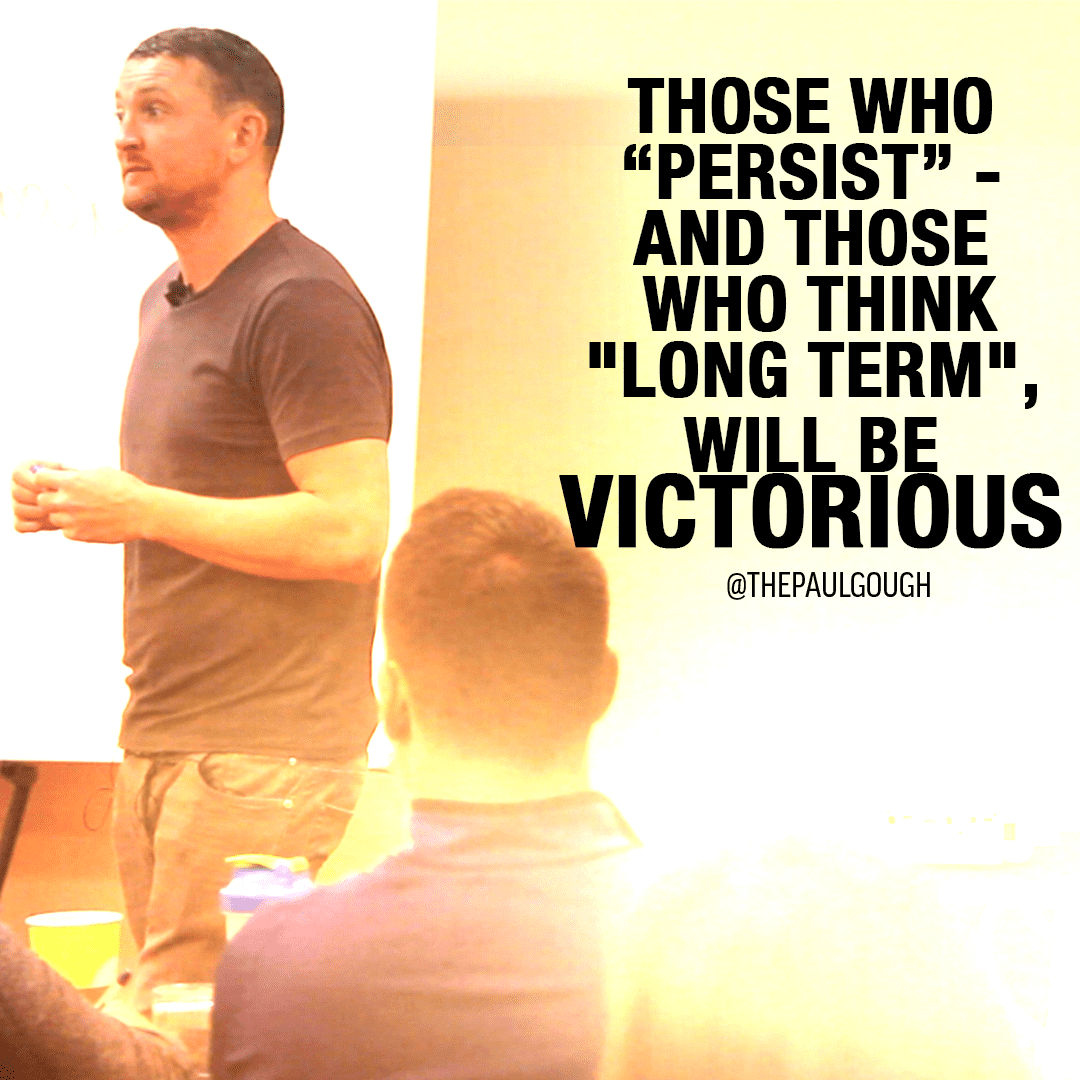 Guess what…
I'm back at my desk having spent the last "4" weeks on vacation with my kids travelling around the beautiful State of Florida.
(Orlando > Tampa Bay > Clearwater > Miami)
In that time I checked out completely from emails, phone calls – and even Facebook Messenger (…noticed how people try to get you there when they see your "OOO" notification? lol).
As well as playing with the kids and watching sunsets in Clearwater, I spent time reading and studying some of the most successful business people on the planet…
One was "Ray Kroc", (McDonalds), and the other, "Warren Buffet".
Here's two things I learned that I wanted to pass on to you:
===
1. Ray Kroc, (the dude who franchised McDonalds and made $100's of millions), was once asked what he thought was truly responsible for his success.
In a heart-beat he responded, "Persistence".
2. And Warren Buffett, he was asked why he thought so many people FAILED at the Stock Market, when he was so successful at it.
His response?:
"Simply because most people
have money to spend on the
Stock Market, IS the reason
most people fail at the
Stock Market".
I.e. that people are not prepared to take the time to do their homework/due diligence and want over-night success – therefore make stupid, not very well thought out decisions about where their money is going.
===
I thought the commonality between what these two Billionaires were saying – was fascinating…
In a world where everyone (not just in business) wants results tomorrow – and is left p*ss*d if they don't get them – two of the richest/most successful are preaching something completely different…
Hmmmmmm…..
Could it be that when I say things like "The Fortune is in the Follow Up"…
…or, that Marketing is about "long-term relationships"….
…or, that Facebook will take at least 90 days to work for you…
…or, that with Direct Marketing the goal is to support the patient along their journey…
Etc, etc, etc,
What I am really saying is that it is those who "persist" – and those who think "long term", will be victorious??…
Maybe.
For those who want "quick, over-night, instant profits", what will happen to them?
I don't really know – but I have no doubt that those people will most likely INSTANTLY un-subscribe from this email. (lol 😉
Anyhow,
If you are wanting to know more about how to use your Marketing and create a 12 Month plan that will bring More Cash Pay – and More Profit – to your clinic – in that realistic time frame – then you need to come work with me in Philadelphia this July…
I'll be there July 28-30th to teach my 3-Day Marketing Workshop to "10" PTs who want to win like Buffet, Kroc and Gough.
Details here:
– 3-Day Marketing Workshop: More Cash More Profits, Philadephia, PA, July 28-30th.
Sincerely,
Paul Gough
P.S If you are an In-Network provider – you should seriously consider attending this event as adding even just 10% more cash-pay to your bottom line is likely to make the difference that will make the difference you are looking for.
Details here:
3-Day Marketing Workshop: More Cash More Profits, Philadephia, PA, July 28-30th.
MORE RESOURCES ON THIS TOPIC:
Click here to watch The Paul Gough Physio Rooms Show EP:035 – Even If They Don't Ask For It – Tell Them About It > 
Click here to listen to Audio Experience EP:012: Risking A Large Side Of The Upside >
When you listen to the podcast, be sure to subscribe on iTunes so you can listen in on the go, when you don't have wi-fi, or don't want to eat up your data,
===
For more PT Business Education Material:
Click here to subscribe to my email list and I'll send you more Physical Therapy Business Education >>>