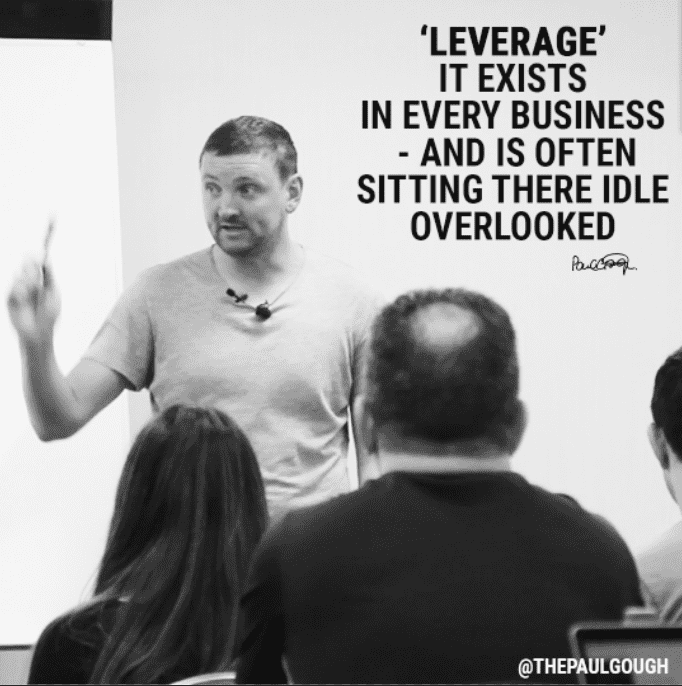 – 3-Day Marketing Workshop: More Cash More Profits 2017, Philadelphia July 28-30.
Couple weeks ago I sat in a room with a PT Owner from Washington D.C…
…She was an "In-Network" provider and so when the conversation turned to "Cash-Pay" – she raised her hand and said:
"All of these price strategies are great –
but I don't get much cash-pay, so this
doesn't apply to me"…
Hearing this familiar story – I asked her to calculate what proportion of her business actually came in as "cash-pay"…
A few moments later she told me the figure was "7%"…
What she actually said was "ONLY" 7%.
I probed a little more and asked for the number of visits and what she currently charged that cash-pay client…
She was at "$135" per visit.
(Incredibly LOW for any State – never mind D.C)
We ran some more numbers and then talked through some strategies and agreed that given there was another PT in the room who's clinic was just two-blocks away, who charges $225 for Cash, she should be charging at least $195.
The difference of implementing that new price strategy on her business?…
$3500 PER MONTH (pure profit).
The look on her face was amazing when she realized what was already sitting there idle in her business…
The real difference?
She now has options:
===
A. Bank the cash and or spend it freely (it's 100% profit)
or
B. Use the money to spend more on Marketing and dominate the entire D.C area with a bigger presence in Newspapers, on Google and Facebook and SM to bring more clients to her door to fill-up up a severely under-utilized Staff PT.
===
Either way, this PT is going to be better off.
(Significantly).
What I've just described is called "leverage"…
It exists in EVERY business – and is often sitting there idle overlooked by businesses who choose to spend a dis-proportionate amount of time and energy on things that at best, only balance the equilibrium and never advance the business forward.
For example:
Chasing more doctors for more referrals despite getting paid less and less as insurance companies slash fees.
These types of "unknown" profit boosting windfalls are happening more and more to my clients – in-network and cash – and in particular, to those who get in a room with me where I get to know them personally.
Want me to find an extra $3500 per month for your clinic?…
If so, go here for the details and find out when the next one is in a city near you:
– 3-Day Marketing Workshop: More Cash More Profits >
It's aptly named "More Cash More Profit" because for almost every single person reading this, that is what they need.
Most WANT more patients…
…yet they need more cash and more profit.
Would you agree?
How would your life be with more Cash and more Profit at the end of the month?
Details here:
– 3-Day Marketing Workshop: More Cash More Profits >
Sincerely,
Paul Gough
P.S Here's a couple of recordings housed on my Podcast that took place at the last Event (which was sold-out), in Virginia.
– Audio Experience: "Perception + Emotion = Logic (PLUS, How To Raise Your Rates To $225)"
– Audio Experience: Creating A Facebook Marketing Campaign For "CrossFitters Who Are Out Of The Box":
Sitting behind a desk and listening to videos/podcasts online is one thing – but I know from experience the biggest breakthroughs happen when you get face to face with me so that I can see with my own-eyes where your blind spot is.
Details here:
– 3-Day Marketing Workshop: More Cash More Profits 2017 > 
When you listen to the podcast, be sure to subscribe on iTunes so you can listen in on the go, when you don't have wi-fi, or don't want to eat up your data,
===
For more PT Business Education Material:
Click here to subscribe to my email list and I'll send you more Physical Therapy Business Education >>>