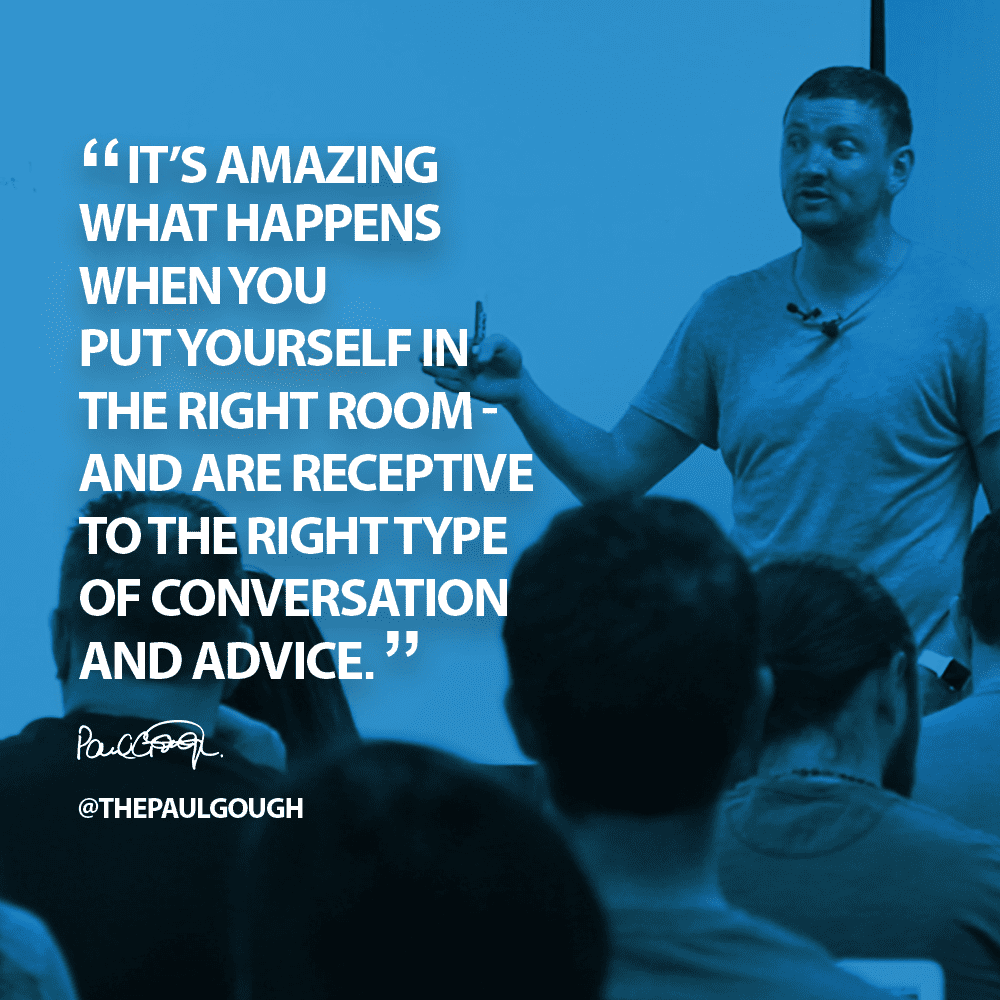 – More Cash, More Profits, 3-Day Marketing Workshop Philadephia, PA, July 28-30.
…10 Seats Only.
"A Miserable Monday"..
"A Terrible Tuesday"…
"A Woeful Wednesday…"
…was the topic of conversation on the 8am news in Washington D.C yesterday morning…
…it was two newscasters "joking" about how awful the weather was – and the roads – that led to an entire 10 minute segment of how every day this week is so bad, that it can actually be given it's own negative "nick-name"…
What a way to start the week – and if you're listening to that type of "BS" every single day, it's non-the wonder that most peoples outlook on life is, at best, "surviving"…
And take this one as well:
Was just last week that I jumped in on a Facebook conversation with a PT who asked a question about hiring a new member of staff because the person in-question, was, in her own words, full at 40 visits per week – and had a 3 week waiting list.
My response to "how/who do I hire"?
"RAISE YOUR RATES!"
Now what was funny is that I was met with TWO responses from the PT who asked the said question – and both long-in-length convincing ME, why a price rice wasn't a good idea…
Gee…
Anyone would have thought that all I was doing was trying to make this PT more profitable – with much less hassle.
You know, the thing that we all actually crave…
Now for some sanity:
I've just wrapped up a 3 Day Marketing Event (full again) with 10 of the top PT Biz Owners from around America…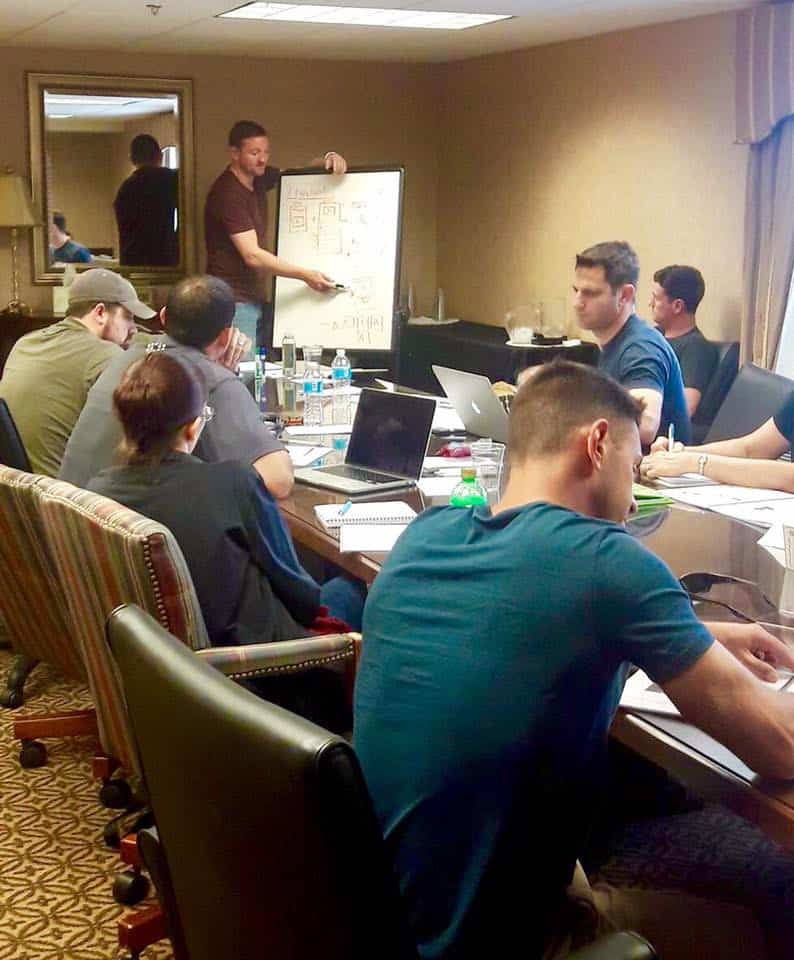 Over the 3-Days, things like raising rates – drastically – increasing the average number of sessions that patients have, who to hire next – and how to actually get more patients through the door – were knocked out of the park!
We left the "Miserable Monday" conversations to the rest of DC…
…and all suggestions of raising rates were taken on board…
In fact…
We have one lady flying back to LA to raise her rates from the curb-side-levels of $100 – to the Hollywood Hills appropriate rates of $195 – as of tomorrow.
And, we have one In-Network provider who we worked out that even the 7% of "cash" pay that she gets currently, a tweak to the price that she currently charges that small pocket of her revenue would result in a $2500 PER MONTH increase.
And, then, if that extra $2500 was used correctly – would provide her with the BUDGET (breathing-room) that she needs for an all-out attack on Google, Facebook, in the Newspapers – and anywhere else her perfect patients are looking – that WILL flood her clinic and fill the 30% UNDER-UTILIZATION that she currently has in her schedule…
It's amazing what happens when you put yourself in the right room – and are receptive to the right type of conversation and advice…
The even better news?:
We've announced two more dates for the same "More Cash, More Profits" 3-Day Marketing Workshop…
– Philadelphia, July 28-30th…
And,
– Paul Gough Physio Rooms, Hartlepool, UK, Sept 7-9th…
If you are ready, and you're open to learning how to find more PROFIT in your business, apply here.
– More Cash, More Profits, 2017! 3-Day Marketing Workshop! >
Space is limited to '10' – first "5" get the lowest price which will rise by $500 when we hit that number…
Go here for more info:
– More Cash, More Profits, 2017! 3-Day Marketing Workshop! >
Sincerely,
Paul Gough.
P.S Here's a picture from the event: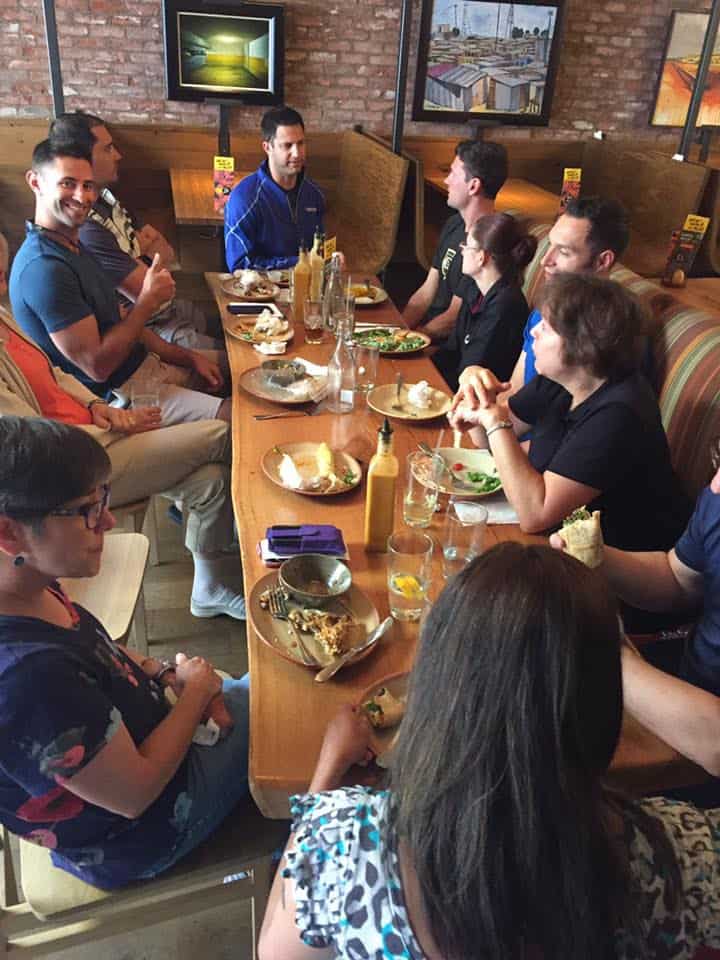 That's me and the other PT's from the event out for dinner in the beautiful town of Alexandria…
One of THE reasons for being at an event like this – the connections you make with other amazing PTs that you get to spend 3 days with and find out that they, like you, have the same challenges and struggles in business that if you work together on – are much easier to overcome.
Details here:
– More Cash, More Profits, 2017! 3-Day Marketing Workshop! >
MORE RESOURCES ON THIS TOPIC:
Click here to watch The Paul Gough Physio Rooms Show EP:035 – Even If They Don't Ask For It – Tell Them About It > 
Click here to listen to Audio Experience EP:010: Healthcare Consumerism: Why It's Great News For Small PT Clinics Trying To Get BIG! >
When you listen to the podcast, be sure to subscribe on iTunes so you can listen in on the go, when you don't have wi-fi, or don't want to eat up your data,
===
For more PT Business Education Material:
Click here to subscribe to my email list and I'll send you more Physical Therapy Business Education >>>