This is an excerpt from Chapter 6 of my Best Selling Sales Book for Physical Therapists, "To Sell Is Healthy – Get The Unshakeable Confidence To Sell Your Physical Therapy Services – At Twice The Price You Are Now" – Get the book here.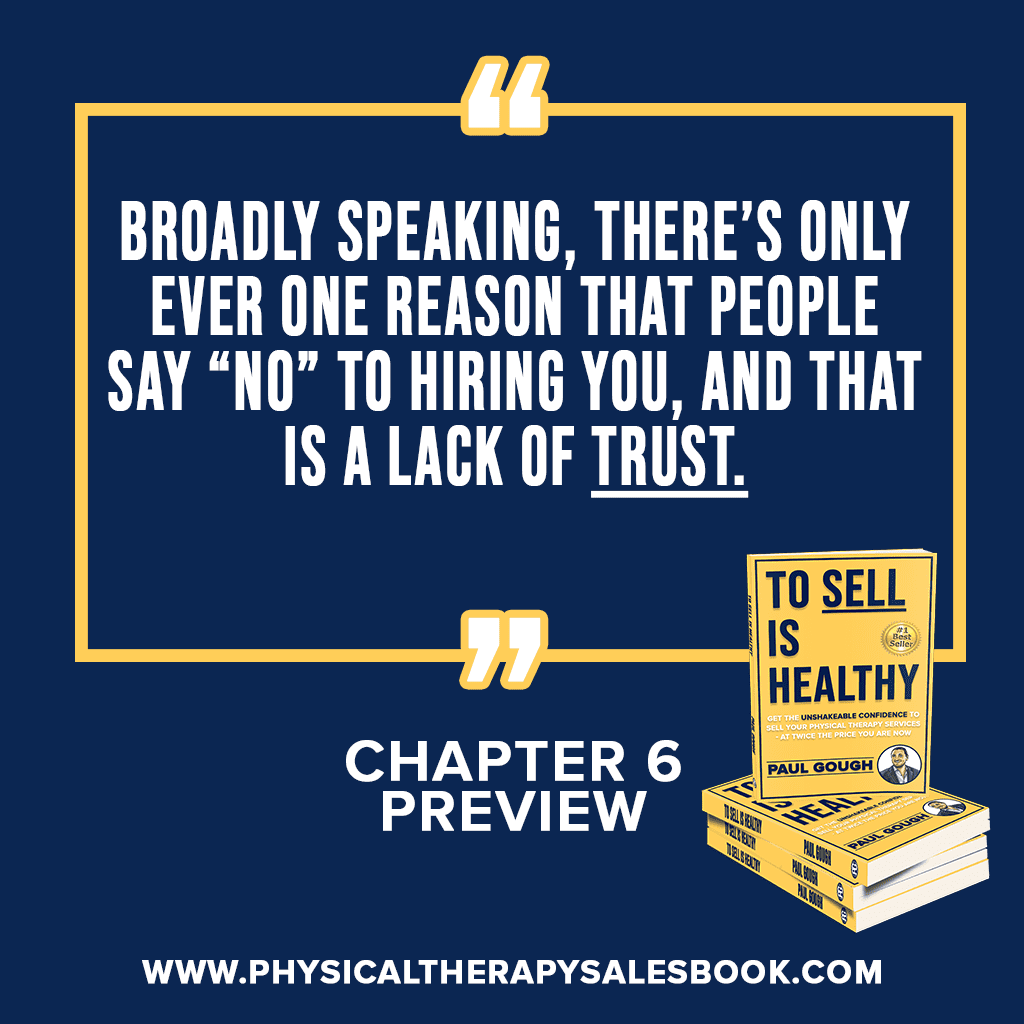 "Broadly speaking, there's only ever one reason that people say "no" to hiring you and that is a lack of trust. This lack of trust causes patients to feel like the investment they need to make with you is a risky one and so they'll tell you it's something like money or time.
It's nearly always thoughts that create feelings, and once a feeling of doubt is created (because of a lack of trust), what they'll do next is tell you something like you're too expensive or money is the issue. They do that to protect themselves from an impending bad decision.
But it is rarely about the actual availability of money; it is almost always how comfortable they are spending it. If you don't believe me, just look at how much debt people are in right now. They feel so comfortable spending it that they're willing to borrow it to get whatever it is they want.
My point? Money isn't the underlying issue. They can get their
hands on it if they want to. Most actually have it to spend, they just choose to spend it elsewhere. If they're not willing to spend money with you like they are other people, it's because they don't feel comfortable doing so. There's distrust that is getting in the way."
Paul Gough's Sales Book for Physical Therapists –
"To Sell Is Healthy" is OUT NOW!
To get your copy go here now: www.physicaltherapysalesbook.com
NOTE: If you order it directly from the OFFICIAL WEBSITE (NOT AMAZON), you'll pay the same price, BUT, I'll be giving you some incredible bonuses for doing so… When you go to: www.physicaltherapysalesbook.com choose purchase OPTION 2 to get the very best free BONUSES that will come with your book including my Wealth Marketing DVD program, Hiring Resource PDF, and two months worth of the Cash is King Publication and Coaching CD…
Go here now to get your copy: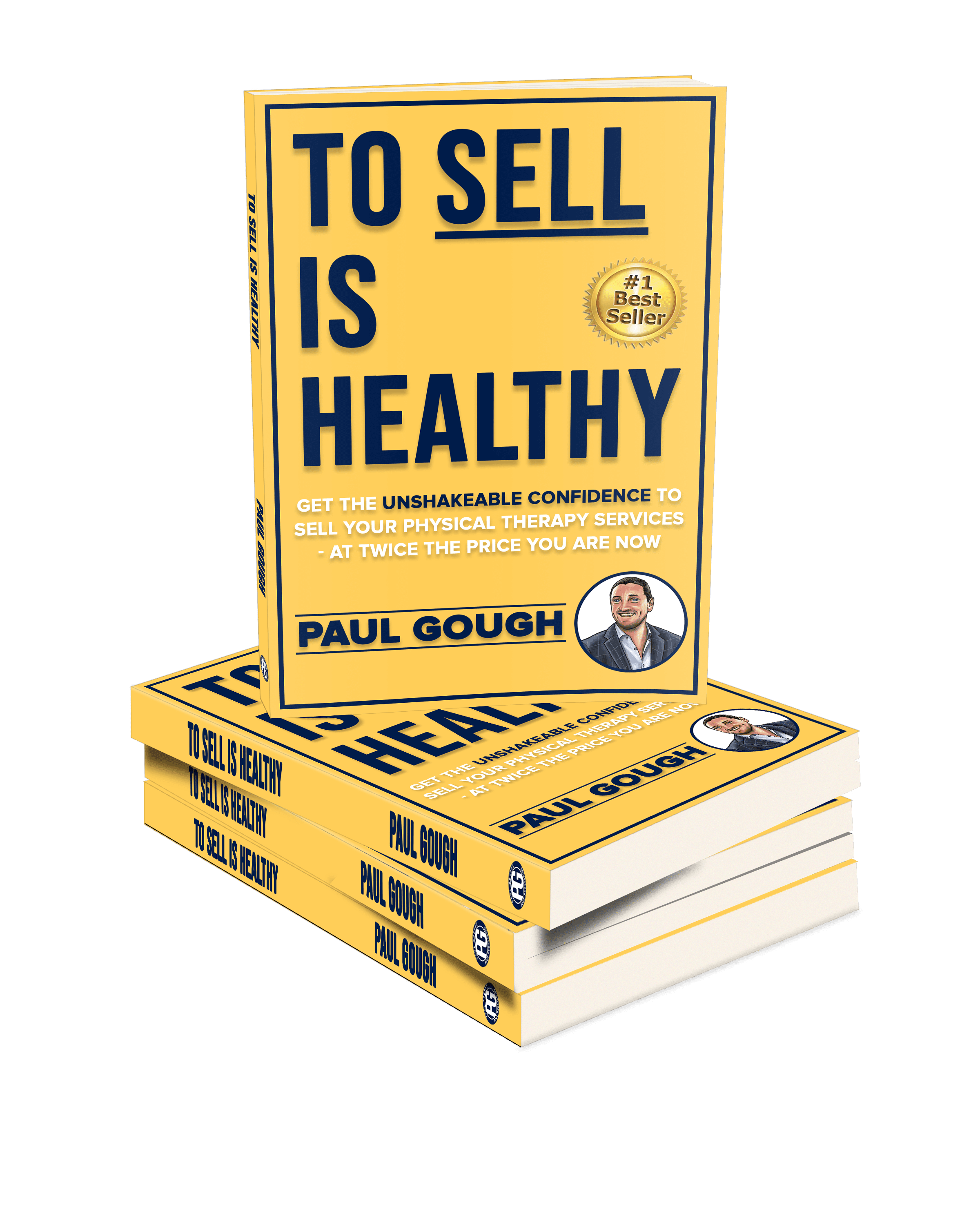 Connect with me on Social Media – and use the hashtag #paulsalesbook when you get the book and share your selfie so I can reach out personally to say thank you!
===
Details of the Five Clinics, Five Cities, In Five Days, Book Signing Tour here: https://www.paulgough.com/tour
Subscribe to my YouTube Channel for Daily Videos: here
Check out Paul's No.1 Best Selling Physical Therapy Business Books: www.paulgoughbooks.com