This is an excerpt from Chapter 3 of my Best Selling Sales Book for Physical Therapists, "To Sell Is Healthy – Get The Unshakeable Confidence To Sell Your Physical Therapy Services – At Twice The Price You Are Now" – Get the book here.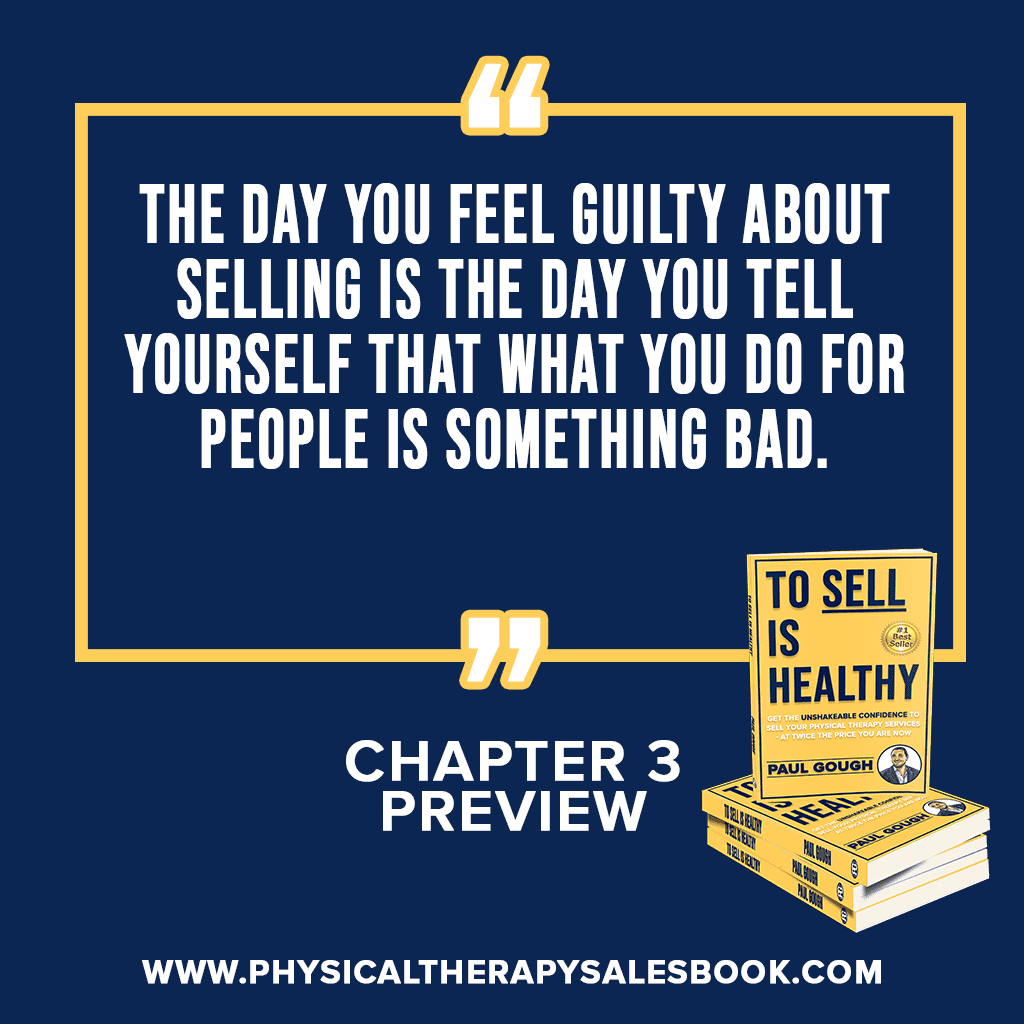 "Never forget that what you're doing is changing people's lives. What you're doing is being done for people and not to them, as many people wrongly associate with sales and selling. Separate bad salespeople from the actual process of selling a vital service to people who need it. Most importantly, never feel guilty for selling.
The day you feel guilty about selling is the day you tell yourself that what you do for people is something bad. That simply isn't the case. I feel bad or apologize in situations where I've hurt people or done things that I shouldn't have; selling them on a life with better health is not one of them. I take great offense to ever being labeled as "salesy" and I am happy to let people know it if I think they're out of line for suggesting it."
Paul Gough's Sales Book for Physical Therapists –
"To Sell Is Healthy" is OUT NOW!
To get your copy go here now: www.physicaltherapysalesbook.com
NOTE: If you order it directly from the OFFICIAL WEBSITE (NOT AMAZON), you'll pay the same price, BUT, I'll be giving you some incredible bonuses for doing so… When you go to: www.physicaltherapysalesbook.com choose purchase OPTION 2 to get the very best free BONUSES that will come with your book including my Wealth Marketing DVD program, Hiring Resource PDF, and two months worth of the Cash is King Publication and Coaching CD…
Go here now to get your copy: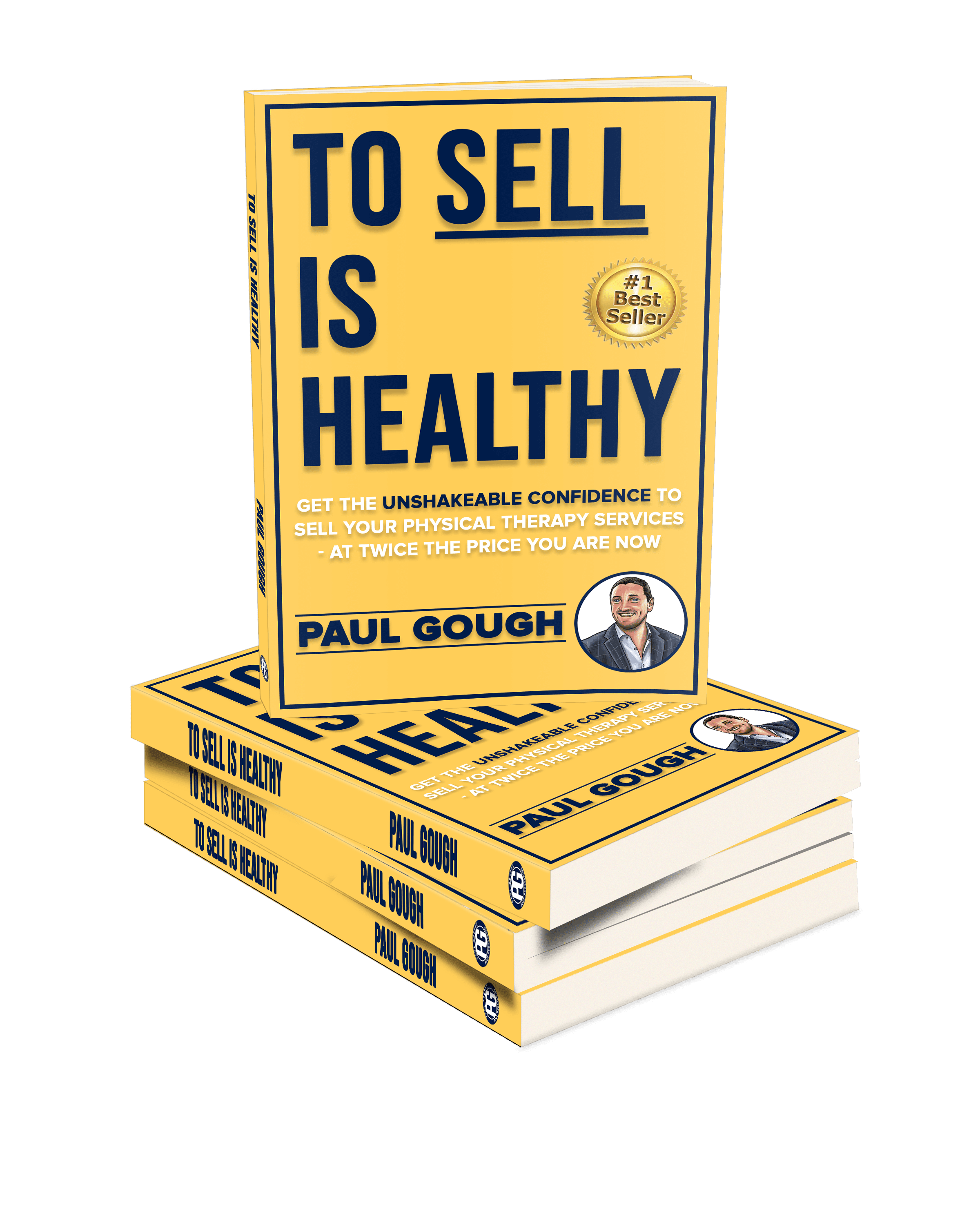 Connect with me on Social Media – and use the hashtag #paulsalesbook when you get the book and share your selfie so I can reach out personally to say thank you!
===
Details of the Five Clinics, Five Cities, In Five Days, Book Signing Tour here: https://www.paulgough.com/tour
Subscribe to my YouTube Channel for Daily Videos: here
Check out Paul's No.1 Best Selling Physical Therapy Business Books: www.paulgoughbooks.com