This is an excerpt from Chapter 9 of my second, Amazon No.1 Best Selling Hiring Book for Physical Therapists, "The Physical Therapy Hiring Solution – How To Recruit, Hire & Train World-Class People You Can Trust".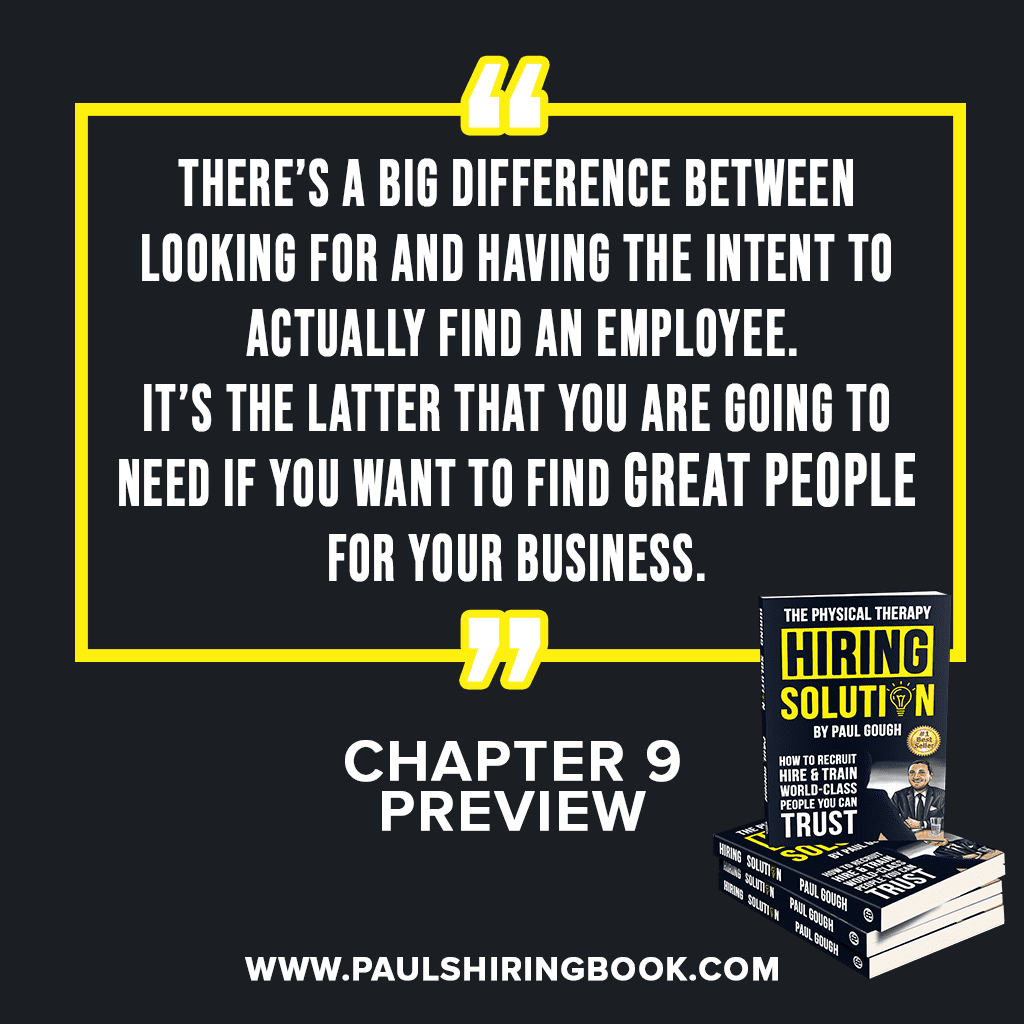 "I can't find a physical therapist anywhere", or, "I just can't find good staff to answer the phone", are lines I hear regularly from business owners. However, there's a big difference between looking for and having the intent to actually find an employee. And it's the latter that you are going to need if you want to find great people for your business.
If you're reading this thinking that your town is somehow "different", and that great physical therapists and great front of house staff are hard to find, I've got news for you – they're hard to find everywhere. That doesn't mean that they can't be found though, it just means you have to look in more places than one.
Instead of only posting on Craigslist or Indeed, you may need to widen the search…"
Continue reading on page 125 and find out the 11 different places to post your next job ads…
Paul Gough's Hiring Book for Physical Therapists –
"The Physical Therapy Hiring Solution" is OUT NOW!
To get your copy go here now: www.paulshiringbook.com
NOTE: If you order it directly from the OFFICIAL WEBSITE (NOT AMAZON), you'll pay the same price, BUT, I'll be giving you some incredible bonuses for doing so… When you go to www.paulshiringbook.com– choose purchase OPTION 2 to get the very best free BONUSES that will come with your book including my Wealth Marketing DVD program, Hiring Resource PDF, and two months worth of the Cash is King Publication and Coaching CD…
Go here now to get your copy: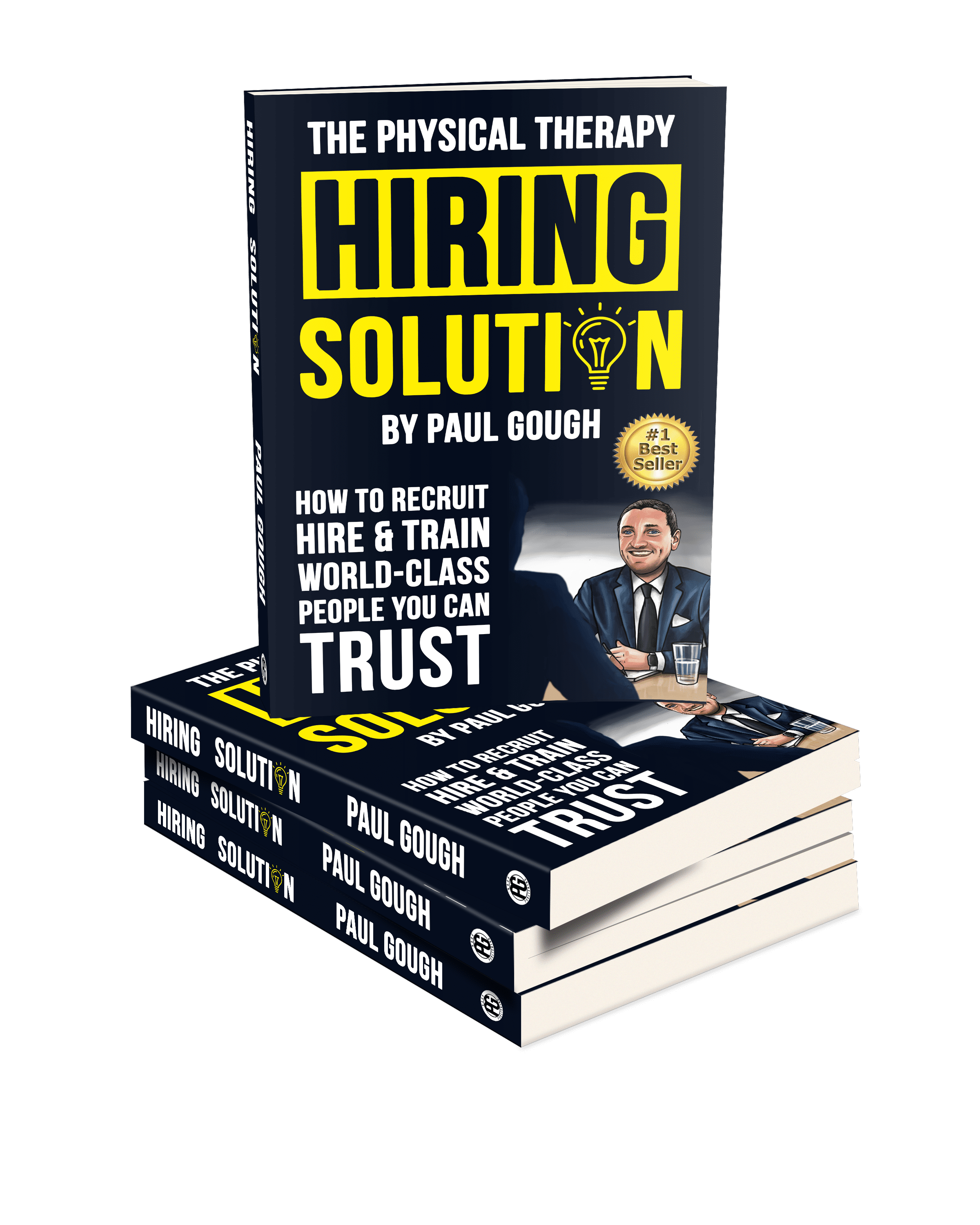 Connect with me on Social Media – and use the hashtag #paulshiringbook when you get the book and share your selfie so I can reach out personally to say thank you!
– Facebook
– Instagram
– Twitter
– The Physical Therapy Business School Podcast
– LinkedIn
– YouTube