As I write this email to you I'm in the departure lounge of the airport at "Myrtle Beach", SC.
Waiting to fly back to Orlando, enjoying a nice, ice cold "Pacifico" beer, while I do.
As I gulp down my tall beer, I'm reflecting upon two things:
1.) The amazing day I've just spent with my Marketing Strategy team here…
And,
2.) Yesterdays "6 Week New Patient Accelerator" class.
I LOVE teaching that.
Always the highlight of my week no matter where I am in the world.
We've completed week 3 and already my students have created a system in their practice that allows them to begin to grow that practice – on their terms.
(Without doctors, and without having to HOPE that past patients send them referrals).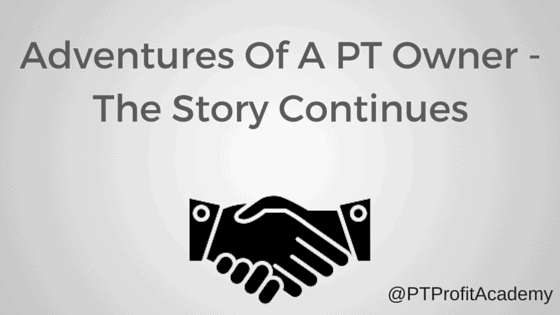 See, whether you're a new start up asking for "cash", or an existing, "in-network" provider, the way that you acquire patients is changing.
For the better.
It's now all about YOUR ability to find your own patients.
That means you can take control of your own destiny and future prosperity…
And you'll do that by simply building out a "trust" based Marketing system that helps you talk to the HUGE amount of people in your town who WOULD book an appointment with you, (if only they had more information about what you do), so that they could make a better, more educated and more informed decision.
We all want do do that, right??
Well, your PT patients are no different.
And it's having that "trust" based automated marketing system in place at my own practice, that allows for this amazing lifestyle I'm living.
I'm not that much of a better therapist than any of my competitors…
In fact, most probably think they have better skills than me.
But not many of them can ever leave their practice.
The difference??
I AUTOMATE everything.
Meaning, I've got what they haven't – "freedom".
And instead of having people to run my business, I have systems in place that the people run.
Big difference.
Massive difference.
Means I can enjoy a LOT more time with my little boy.
When I'm with him, I'm REALLY with him.
And as much as we love our life back home…
…the weather isn't all that great and the sunshine and pool of our villa in Orlando is much more enjoyable than the wind and rain blowing back there right now.
Anyhoo…
That's it for today.
I gotta' go…
My waiter is hovering over me asking if I'd like another beer before the flight leaves.
"Cheers".
To your success in business,
Paul Gough.
Note for Physical Therapists: If you want some help to get started, go here to sign up to my email list and get Marketing ideas and strategies for your PT clinic sent directly to you:
Click Here to Subscribe to Paul's Marketing Tips Email List >>>