On this Physical Therapy Academy Tutorial we show you how to make your website the most profitable PT website on the entire internet, and why it's key to magnifying your income.
In this modern age, it's a common problem amongst all business owners (no matter what industry they're in)…
When I speak to most PTs, a lot of them tell me that they have problems with patient compliance, no show rates and patients dropping out after having 6 sessions when they were really booked in for 8…
And when they show me their website, it becomes clear why this happens…
What most people don't get, is that their clinic's website plays a KEY role to business success, and can be the one thing that's stopping you from making BIG money if it's not set up properly.
In fact your website could even be cutting your enquiries up to 50%!
Let me tell you why…
The majority of clinic owners believe that the purpose of their website is to sell something – that people will find you online, and simply book appointments right away.
And some people do…
But the reality is, not many will.
Take this for example…
Did you know that less than 6% of all commerce is actually done online?…
And that a huge 85% of people who visit your website will leave and NEVER take any action?…
Think about that for a moment, just how much money could your clinic's website be losing you?… Thousands, upon thousands of dollars??
And with doctor referrals decreasing, and re-imbursement fees being slashed, you definitely can't afford to let this happen.
The truth is, the purpose of your website has evolved.
Your PT website is there for people to make ENQUIRIES, not just to make a sale and book an appointment.
BIG DIFFERENCE.
Your  website is the fundamental pivotal point in your business, and if it's not designed and set-up in a way to give you expert status for being the go-to Physical Therapist in your small town, you're  likely to be losing out on large sums of money.
But the thing is, just by making a few small changes to your website, you can solve this problem, and turn it into a 24/7 profit generator.
And it's easy.
When I figured out how to turn my clinic's website for Paul Gough Physio Rooms into a lead generation and relationship building machine, I became FLOODED with leads, new patients and more money in the bank.
Your website is critical to maximizng turnover, and surviving in 2016.
Get this right in time for when your doors open in January, and you'll be ecstatic with the results.
You can discover how to do that here:
– 7 non-tech ways to get more cash clients >
I'll show you specifically what you can do to master your website and online presence to achieve immediate results and create the success that you deserve.
You didn't go to PT school to have an 'okay' business – so why settle for a website that could be halving your enquiries??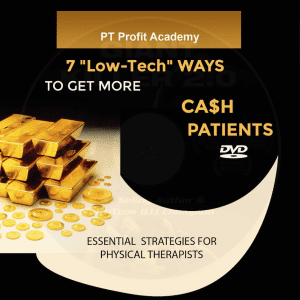 Click the link to compel more patients to enquire about you online and to walk through your clinic doors:
– 7 non-tech ways to get more cash clients >
===
If you think you've got the TIME to be successful and want to start bringing in MORE results for you clinic…
Just click here to get regular tips sent directly to your inbox to turn your  PT clinic a sales and marketing machine:
– Click Here To Get Regular Tips To Grow Your PT Clinic Sent Directly To Your Inbox >>>