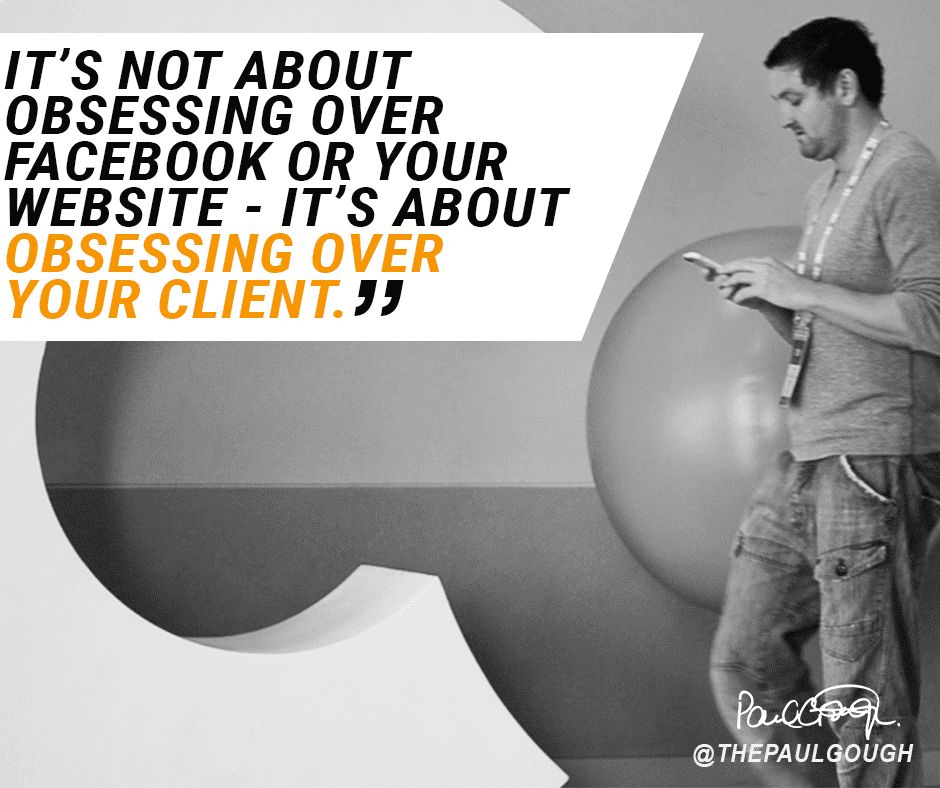 As I write this note to you, I am sat in a McCafe, just off the "10", enjoying a Latte, waiting patiently to speak at an Event in Las Cruces, New Mexico…
I've stepped out from the Event Hotel to break away and reflect on the last 7 days since I left the UK.
I have travelled from London, to Austin, to San Antonio and Las Cruces – and along the way, I have met some incredible PTs who continue to thrive in the awesome community that we are all creating for each other.
Recap:
On the weekend before I left the UK I took to the stage at a huge healthcare seminar in London – sharing my new Keynote to a room choc-full of Physical Therapists AND Chiropractors.
(It'll be on the Podcast in full, in the next week or two when producer Dan gets it ready…)
I got to meet up with some Amazing PTs in the Austin area…
And, I travelled in Dr. Jarod Carters car and talked business all the way to San Antonio and CSM to hang out with over 14,000 PTs on the River Walk.
Even more:
We completed the "More Patients More Profits 2017" 3-Day Marketing Workshop where I had a "Boardroom" style room full of 15 of the best PTs in America, Canada and the UK.
It was Epic.
Here's a picture of how it played out: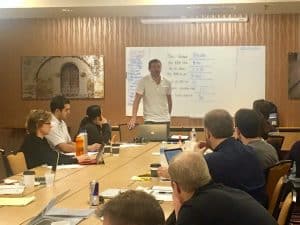 Jarod and Jerry Durham showed up too – and my students learned a lot.
As did I…
Mainly, what I took from it is that there are a lot of *confused minds* out there over what Marketing actually is – and how it really works.
For example:
So many PTs are failing to recognize that when you Directly Market to a consumer, the person that you are talking to is in a completely different decision making place than someone referred to you via a doctor…
I believe this is just one of the reasons why so many PTs are trying faithfully – but failing to make Direct Marketing (and Direct Access) actually work for them.
If you are "dabbling" in the Direct Marketing process – you know, running a few ads here and there, putting up a one off Facebook Ad, shooting from the hip and taking a random-guess that your Message connects – then it's non the wonder than the ROI that you want, isn't there.
I've just spent an entire 3-Days (we ran over most days) teaching the strategic, step-by-step process that goes into creating ANY ad – and a detailed 12 Month Marketing Plan – so that they can use that formula on ANY media and expect to be successful.
It's not about obsessing over Facebook or your Website – it's about obsessing over your CLIENT.
More:
I spoke at length about the absolute need to create "bridges" – or "trust builders" – that move people form a place of complete skepticism and the uncertainty that comes with investing in anything over $100…
….to a place where they're comfortable in that decision and happy to go ahead with it.
All of this – and so much more – is a pre-requisite to understand and know how to apply IF you're wanting to make your Direct Marketing a success…
And guess what??
Due to the stunning success of this Event – I've decided to add another to my busy schedule.
I haven't 100% confirmed the exact location or date in May…
…BUT, all I will say is I'm very keen on taking my next US Tour up to the Viginia/Metro D.C Area in May…
I've heard that the Alexandria (VA) area is beautiful in May…?
Maybe the next 3-Day Marketing Workshop COULD be heading there….
Sincerely,
Paul Gough
MORE RESOURCES ON THIS TOPIC:
Click here to find out more about the "More Patients, More Profits 2017" 3 Day Marketing Workshop – and when I'll be in a city near you!…
Click here to watch The Paul Gough Physio Rooms Show EP:021 Helping Patients Overcome The Resistance To Booking PT >
Click here to listen to Audio Experience EP:01: Finding The Real Reason Why Patients Come To See You > 
And when you listen to the podcast and show, be sure to subscribe to the podcast on iTunes and the show on Youtube, to be notified of the latest episodes.
===
For more PT Business Education Material:
Click here to subscribe to my email list and I'll send you more Physical Therapy Business Education >>>