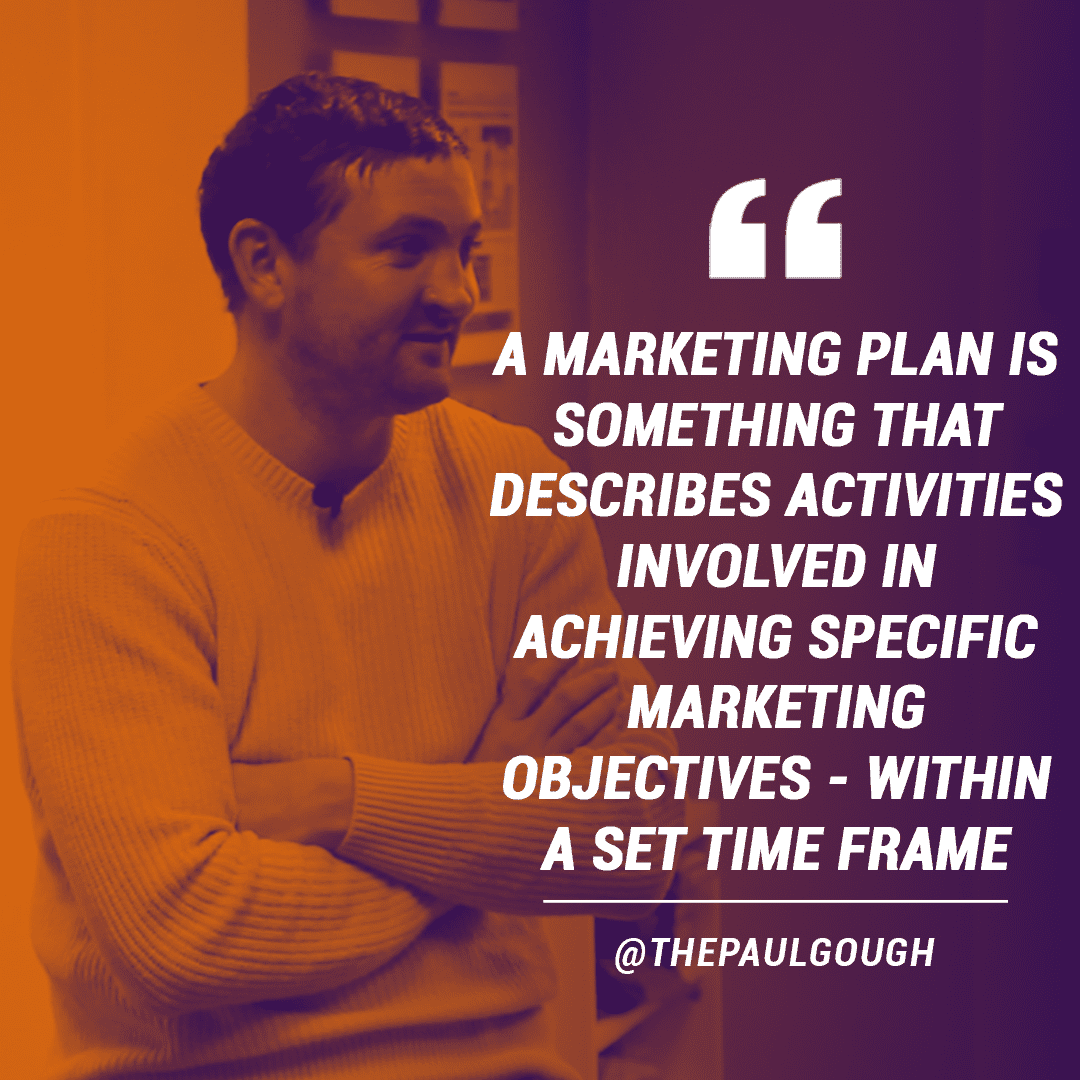 Comes a question on my Facebook Page:
===
"I know I need a Marketing Plan – but I'm stuck on trying to decide what actually goes into making one happen!
Any in-put would be welcome."
===
So, let's dig-in and talk through this…
(I have a video for you to watch – so read right to the end)
First, a definition:
"A Marketing Plan is something that describes activities involved in achieving specific Marketing Objectives – within a set time frame".
For it to work – you need to know how many patients/visits you want to see each week – then work backwards.
So if I want "50" visits per week – and each patient has 10 sessions with me – I need "5" new patients every week.
That's about 23 NP's per month.
Now here's where the plan takes over:
I then have to work out where I am going to get those "23" patients from.
For example:
5 from Facebook…
Another 5 from Google…
5 from Website…
And so on and so on…
This is my "budget" – and I need to forecast – until I hit the said goals.
Simple "do this, do that" type stuff so far.
Now, where all of this breaks down, is often in the EXECUTION of this Plan…
PTs are rushing to Facebook right now to "get there message out there"…
OR,
Running ads in the Newspaper to "get noticed" and acquire NPS that way.
The problem is this:
"Most of these ads aren't working".
Why?
Because before you even consider creating a Marketing PLAN…
…you need a MESSAGE that drives that plan.
The MESSAGE is like the FUEL of your vehicle.
You can have the best VEHICLE, but without the right FUEL, it ain't going anywhere!
Likewise, I can have the best PLAN in the world – but if the Message that I put out (to the people in my community) isn't RESONATING, then my Plan is going to fail.
Rather than explain it, let me show you it in action…
Here's a video that demonstrates what I'm trying to say: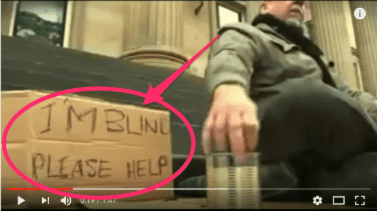 (Click play to watch it)
It shows a blind man in the streets "begging" for money…
His MESSAGE is:
"I'm blind – please help"!
No-one leaves him any money.
THEN all of a sudden…
…the MESSAGE gets changed to:
"It's a beautiful day –
and I won't see any of it"
And when it does, guess what happens?
That's right – his begging cup gets loaded with cash.
It is WITHOUT DOUBT the No.1 Marketing training Video I have ever seen – and is something that completely changed the way that I Market my practice…
When you've watched it…
…if you then believe in the power of the MESSAGE – and want some help to refine (or create from scratch) YOUR CLINICS MARKETING MESSAGE…
…then take a look at this:

– 3-Day Workshop With Paul Gough – More Patients, More Profits 2017! >
It's where I spend an entire day helping you to create the right MESSAGE, another Day creating a solid Marketing PLAN that leverages that new Message…
…and another day showing you how to CONVERT more of your new leads to paying patients – so that the numbers in your new PLAN, come to fruition.
Click here to find out when I'll be coming to a clinic near you:
– 3-Day Workshop With Paul Gough – More Patients, More Profits 2017! >
Sincerely,
Paul Gough.
P.S When you attend, here's how the 3-Day Event will look: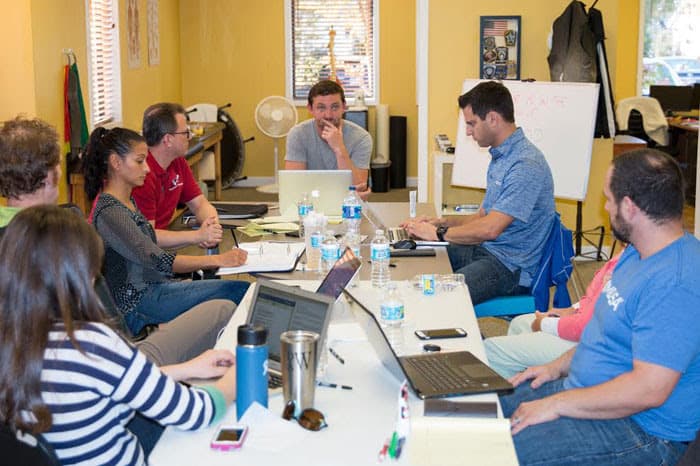 Click here for the details.
MORE RESOURCES ON THIS TOPIC:
Click here to listen to – Podcast EP:011: The Power Of Words: The One Single Word That Donald Trump Used To Influence 60 Million Americans
And Click here to watch Youtube Show EP:30: How To Get A Big Breakthrough In Your Business
And when you listen to the podcast and show, be sure to subscribe to the podcast on iTunes and the show on Youtube, to be notified of the latest episodes.
===
For more PT Business Education Material:
Click here to subscribe to my email list and I'll send you more Physical Therapy Business Education >>>