This is an excerpt from Chapter 11 of my second, Amazon No.1 Best Selling Hiring Book for Physical Therapists, "The Physical Therapy Hiring Solution – How To Recruit, Hire & Train World-Class People You Can Trust".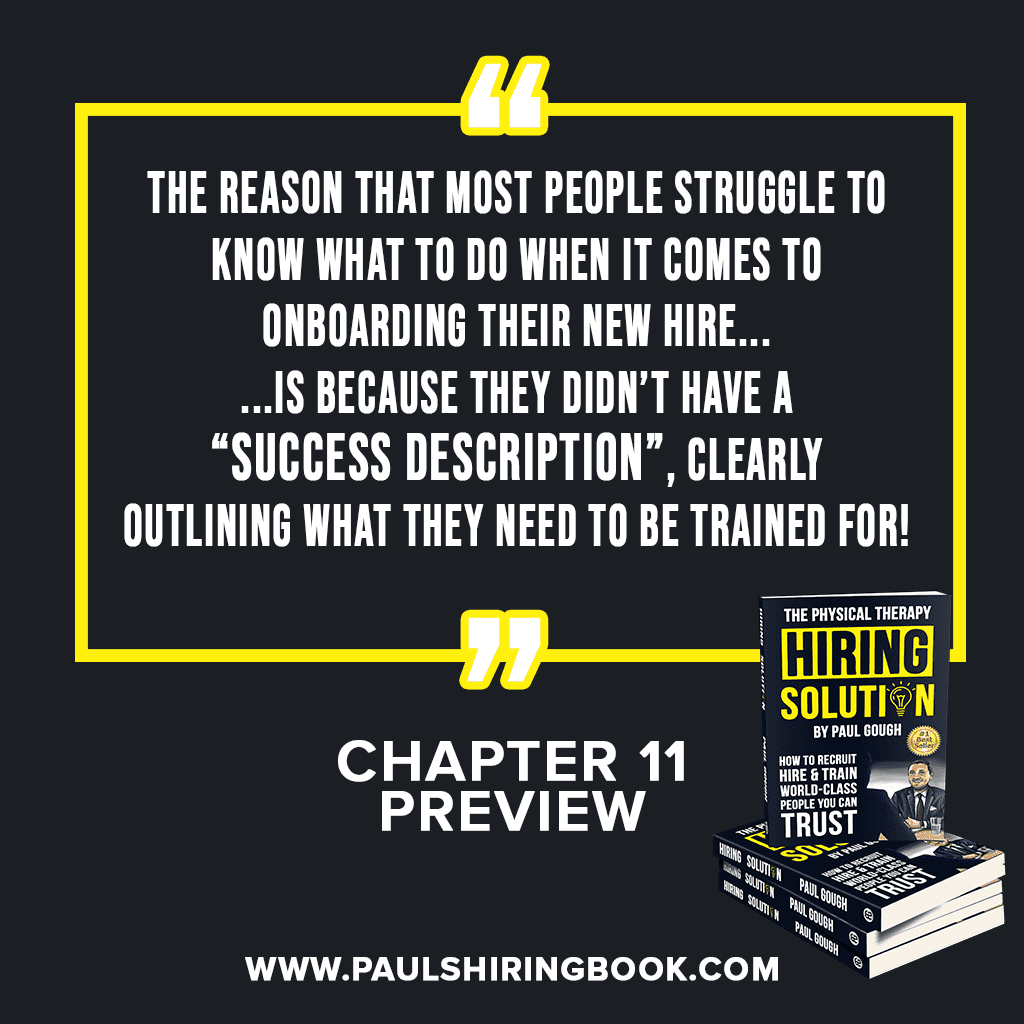 "You've picked your A Player, now you have to on-board them. That involves a mix of training and coaching. What is the difference? Training is telling someone exactly what to do. You're often teaching them something from scratch. Coaching is optimizing what they've learned.
As a business owner, I try to spend more time coaching than training. I leave my senior staff to the training and then I get involved later when itis time to optimize what the new member has learned. Of course, if it's your first hire you're going to have to do both.
Despite everything that we've just covered, I firmly believe that what happens next is the one single thing that will determine how successful this person is going to be.
Tip: what you do from now on is perhaps more important than what they do. If you abdicate the tasks required of this person, without first making sure they are able to perform, then you'll be setting this person up for failure.
With that in mind, I've created a 90-day "foolproof" onboarding system that I want to share with you. It is broken up into four distinct parts which provide guidelines for the training and coaching you'll need to do or oversee.
We'll look at the first 7, 30, and 90 days – and then, how you'll continue to optimize thereafter. What happens in the first 7 days is usually more important than what happens in the first 30, and what happens in the first 30 is more important than what happens in the first 90 days."
Get your 7, 30 and 90-day on-boarding plan continued on page 169 here…
Paul Gough's Hiring Book for Physical Therapists –
"The Physical Therapy Hiring Solution" is OUT NOW!
To get your copy go here now: www.paulshiringbook.com
NOTE: If you order it directly from the OFFICIAL WEBSITE (NOT AMAZON), you'll pay the same price, BUT, I'll be giving you some incredible bonuses for doing so… When you go to www.paulshiringbook.com– choose purchase OPTION 2 to get the very best free BONUSES that will come with your book including my Wealth Marketing DVD program, Hiring Resource PDF, and two months worth of the Cash is King Publication and Coaching CD…
Go here now to get your copy: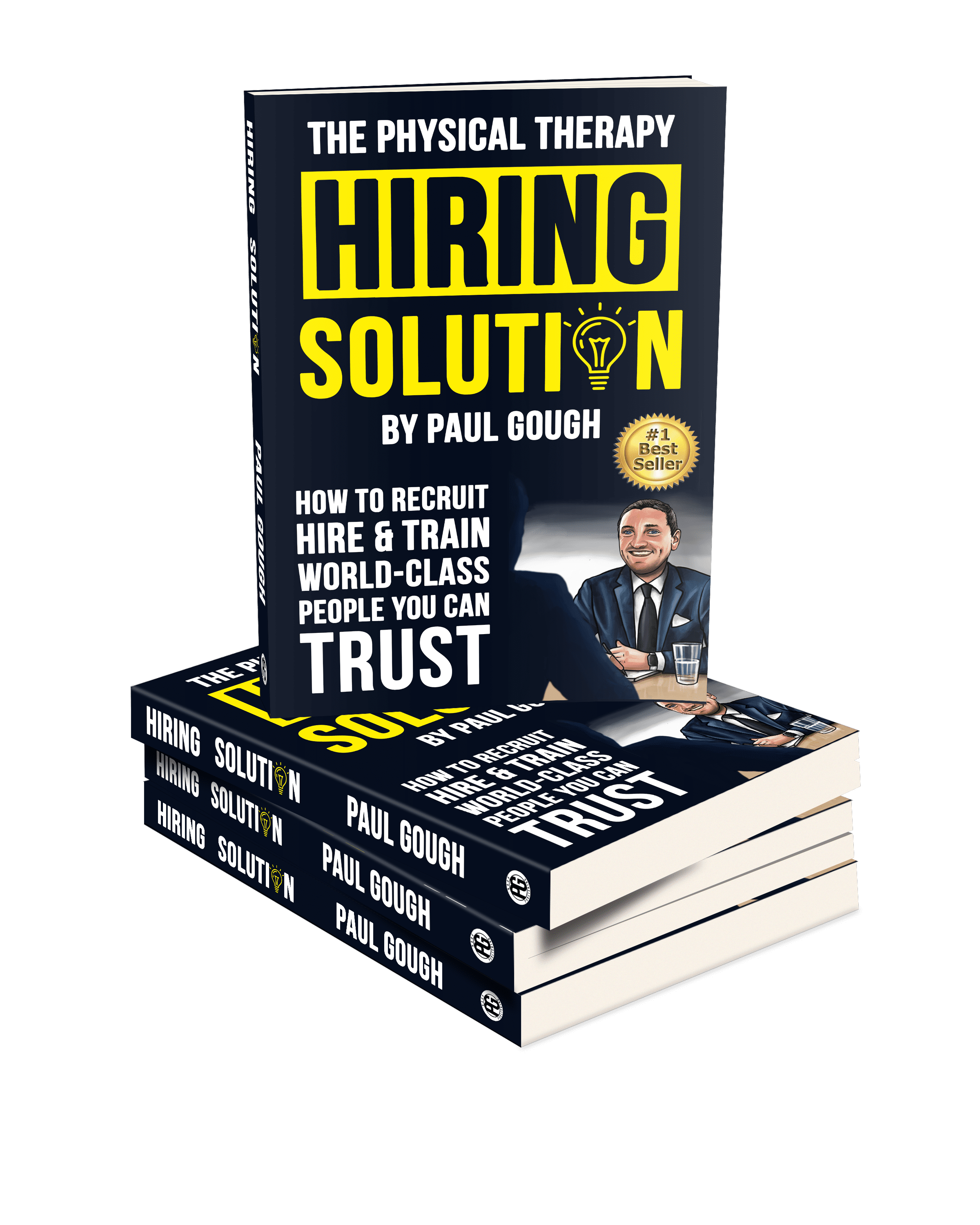 Connect with me on Social Media – and use the hashtag #paulshiringbook when you get the book and share your selfie so I can reach out personally to say thank you!
– Facebook
– Instagram
– Twitter
– The Physical Therapy Business School Podcast
– LinkedIn
– YouTube