Comes a question from a PT Entrepreneur looking to grow his clinic in record time:
===
"Paul, I'm wanting to grow my practice so that I can one day exit it. 
At the very least, I want to be able to hire people to work for me so that I can be an absent owner and cream the profits at the top.
Any tips for how I do it or get started?"
 – Neil, Denver. 
===
My answer??
"Systems"!
"Systems"!
"Systems"!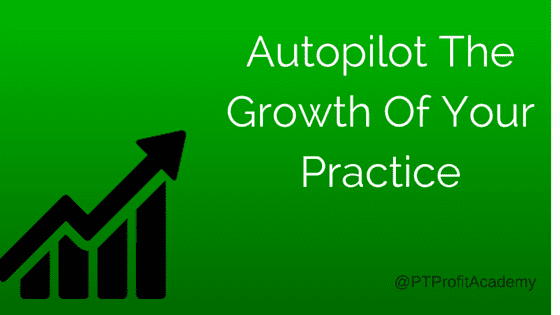 Preferably ones that leverage automation.
(It's how I did it anyways).
I figured that if I was ever to able to grow and scale my practice – and spend less and less time there – I had to figure a "fool proof" way for my practice to run.
Fool proof meaning that ANYONE I hired could run them for me, with very little training.
AND –
Mitigate human error.
Enter "Infusionsoft".
Now when I first considered Infusionsoft it was safe to say I was frightened to pull the trigger.
Looks very complex from a far.
And, I am a "NON tech" kinda' guy – so I stalled over the decision for about 8 months.
Until I took the plunge.
Paid my "$2000" and got some skin in the game and learned the rules.
Didn't take long to realize how clever the software is – and is now the one single piece of technology that I rely upon to move me towards my goal of owning a business – and yet having complete autonomy and freedom to "roam around this big old world" with my little boy in tow.
So there it is…
If you're even remotely interested in it, and you'd like a demo of how it could help you…
Get in touch with me here.
Sincerely,
Paul Gough