https://www.youtube.com/watch?v=iCHNhg5Ydbk
This is an excerpt from Chapter 6 of my new, Amazon No.1 Best Selling Marketing book for Physical Therapists, "New Patient Accelerator Method: How I Scaled A Four Location, $1,000,000 + Cash Pay Clinic – In A Place Where Health Care Is Free (…And, In One Of The Poorest Parts Of The Country)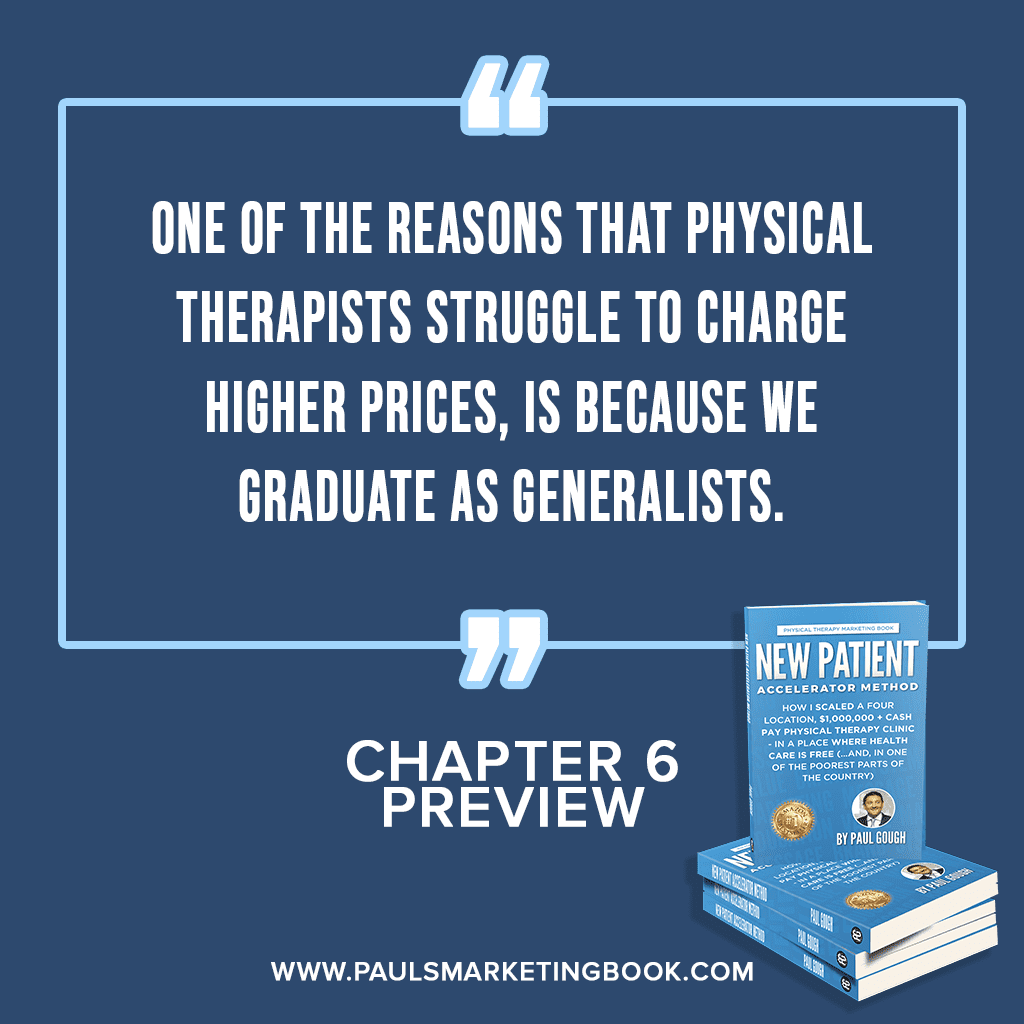 "One of the reasons that physical therapists struggle to charge higher prices than say, personal trainers, (or even hairdressers in some instances), is because we graduate as generalists. We have been taught to do a "little bit of everything", and as a result, never really specialize in anything. And that is a problem because specialists are who people seek and ultimately, spend the most money with. Generalists try to help everyone – and get tired and go broke.
Specialists narrow down to a specific target market, they charge more money to provide that specialist service, and as a result, they get rich! What do you want to spend your career doing?
When you get clear on your ideal patient you start the process of becoming a specialist, and because you can start to talk about their specific problems, in the eyes of that perfect patient you are becoming "everything" (rather than a little bit of something to everyone).
At first, it might seem counter-intuitive that you are going to choose to ignore some people and instead focus on a small pocket of people, but what needs to be understood is that if people can't find themselves in the ad or the marketing message you are putting out, they will ignore it. And that's a problem because without getting their attention they are not going to take action, and if they don't take action they will not come and see you.
Sure, there might be 5000 people seeing your ad on Facebook, but if it isn't talking to someone with a specific problem, and isn't showing how you can solve it, then no one is noticing it."
Paul Gough's Marketing book for Physical Therapists –
"New Patient Accelerator Method" is OUT NOW!
To get your copy go here now: www.paulsmarketingbook.com
NOTE: If you order it directly from the OFFICIAL WEBSITE (NOT AMAZON), you'll pay the same price, BUT, I'll be giving you some incredible bonuses for doing so… When you go to www.paulsmarketingbook.com – choose purchase OPTION 2 to get the very best free BONUSES that will come with your book including my Wealth Marketing DVD program, Free Facebook Ads PDF, and two months worth of the Cash is King Publication and Coaching CD…
Go here now to get your copy: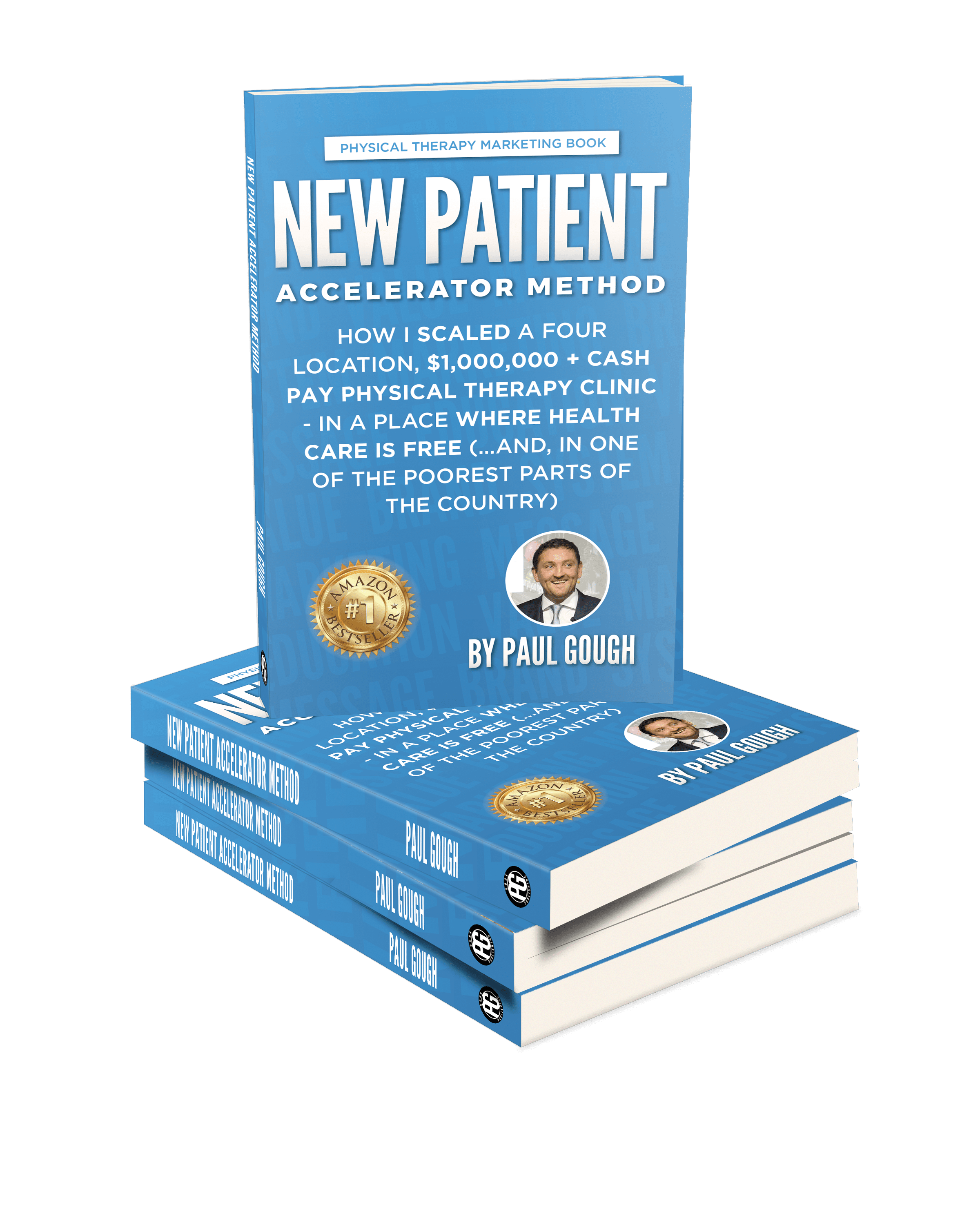 Connect with me on Social Media – and use the hashtag #paulsmarketingbook when you get the book and share your selfie so I can reach out personally to say thank you!
– Facebook
– Instagram
– Twitter
– The Physical Therapy Business School Podcast
– LinkedIn
– YouTube